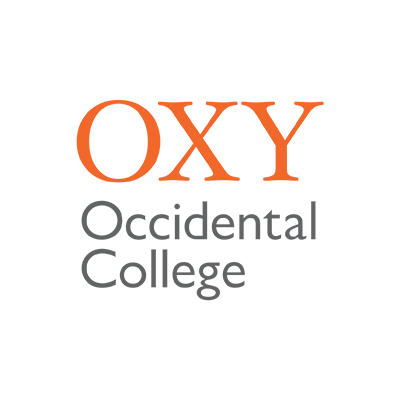 New books from Oxy faculty examining genetically modified food, Buddhist enlightenment, democracy in South America, human rights in the Middle East and North Africa, and more
What's So Controversial About Genetically Modified Food?, by John T. Lang (Reaktion Books; $19.95). Scientific progress, or perverted science? In exploring the science—and myth—surrounding genetically modified food, Lang contends that the controversies reflect ongoing tensions between social and political power. He shows how food is deeply imbued with religious, social, cultural and ethical meanings, and connects GM food to the globalization of food and corporate concentration. While our modern, mechanized, and globalized infrastructure produces enormous amounts and varieties of food available at our convenience, it also produces irreducible social vulnerability and undeniable uncertainty. Lang is an associate professor of sociology at Occidental.
What Is Buddhist Enlightenment?, by Dale S. Wright (Oxford University Press; $29.95). Offering a wide-ranging exploration of issues with a bearing on the contemporary meaning of enlightenment, Wright balances deep learning and an accessible style, concluding with 10 theses that answer the title's question. His historical considerations yield to the question pressed upon us: What kinds of lives should we aspire to live here, now and into the future? Wright is the David B. and Mary H. Gamble Professor in Religion.
Crossings: A Political Fable of the Near Future, by Sid Gardner '63 and Scott Robinson '64 (CreateSpace; $13.99). Can you imagine the consequences of electing a U.S. president committed to deporting 11 million undocumented immigrants in November 2016? Longtime friends Gardner and Robinson did just that, publishing their novel last spring. Gardner (Five Paths) is president of Children and Family Futures, a nonprofit agency in Southern California. Robinson is a former professor at Universidad Metropolitana's Iztapalapa campus in Mexico City.
Laughing Hearts: My Joy-Filled Heart Transplant Journey, by Linda Savolaine LeVier '62 (CreateSpace; $14.77). In 2003, LeVier was enjoying early retirement, a new home, new activities, and the anticipation of being a third-time grandmother. She never suspected that the next few years would be the most challenging of her life. Facing heart transplant surgery, her family and the medical staff of two hospitals used skill, compassion, and humor to keep her from giving up. And the support of social groups, strength from her Finnish ancestry (Savolainen, her authentic maiden name), and the gift of Laughter Yoga took her past surviving to thriving. LeVier lives happily in Carlsbad.
Ocular Proof, by Martha Ronk (Omnidawn; $17.95). Taking its title from Shakespeare's Othello—a play that questions the veracity of what eyes actually see—Ronk explores not only what each of us sees, but also how photographs modify sight as they capture, distort, frame, and simultaneously encourage discovery. Her poems move through black-and-white photographs, shadows, distortions, and memories, restless for some sort of clarity, yet also merging with the ghostly and reading into the out-of-focus. Ronk is emerita professor of English.
Democracy and Its Discontents in Latin America, edited by Joe Foweraker and Dolores Trevizo (Lynne Rienner Publishers; $75). Why is there so much discontent with democracy across Latin America? Are regimes being judged by unrealistic standards of success—or is there legitimate cause for criticism in light of widespread failures to deliver either transparency or effective public policies? A host of contributors (including Jane Jaquette, Bertha Harton Orr Professor in the Liberal Arts Emerita; Jennifer Piscopo, assistant professor of politics; and Trevizo, professor of sociology) explore the diverse ways in which the specific nature of Latin American democracy explains the current performance of the region's democratic governments.
The Routledge Handbook on Human Rights and the Middle East and North Africa, edited by Anthony Tirado Chase (Routledge; $240). Recent events such as Iran's "green revolution" and the Arab Uprising have exploded notions that human rights are irrelevant to Middle Eastern and North African politics. Increasingly seen as a global concern, human rights are at the fulcrum of the region's on-the-ground politics, transnational intellectual debates, and global political inter­­sections. Chase draws upon a multidisciplinary approach from scholars to capture the complex dynamics by which human rights have had, or could have, an impact on Middle Eastern and North African politics. Chase is professor of diplomacy and world affairs.
Powerhouse: The Untold Story of Hollywood's Creative Artists Agency, by James Andrew Miller '79 (Custom House; $32.50). Tinseltown's hottest read in August was this 752-page CAA tell-all by Miller, co-author of oral histories of ESPN (Those Guys Have All the Fun) and "Saturday Night Live" (Live From New York). He lives in New Hope, Pa.
Mary Christianakis, associate professor of critical theory and social justice at Oxy, has been appointed to a three-year term as editor of Teacher Education Quarterly, a peer-reviewed journal published by the California Council on Teacher Education since 1972. As editor, she plans to expand the treatment of such issues as teacher education for English Language Learners in STEM fields; exploring the links between the latest brain research and teacher knowledge; and critical social justice issues as they pertain to teacher education. An award-winning scholar, Christianakis studies literacy development, language, and discourse and chairs Oxy's CTSJ department.