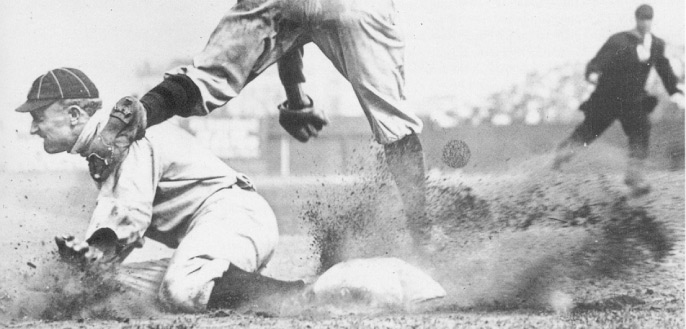 Herschel Cobb '65's memoir of his legendary grandfather, Ty Cobb, reveals a side that few people ever saw—loving nurturer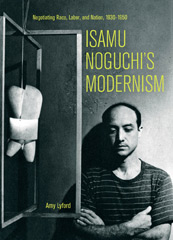 Isamu Noguchi's Modernism: Negotiating Race, Labor, and Nation, 1930–1950, by Amy Lyford (University of California Press; $60). Exploring the complex interweaving of race, national identity, and the practice of sculpture, Lyford offers a close examination of the early U.S. career of Noguchi, the Japanese-American sculptor (1904-1988). While the years between 1930 and 1950 were some of the most fertile of Noguchi's career, the work that he produced during this time has received little sustained attention. Lyford offers a fresh perspective on the significance of Noguchi's modernist sculpture to 20th-century culture and art history and his relation to the most important cultural and political issues of his time. By focusing on Noguchi's reputation, and reception as an artist of Japanese-American descent, Lyford analyzes the artist and his work within the context of a burgeoning desire at that time to define what modern American art might be—and confront unspoken assumptions that linked whiteness to Americanness. Her book reveals how that reputation was both shaped by and helped define ideas about race, labor, and national identity in 20th-century American culture. Lyford is professor of art history and the visual arts at Occidental.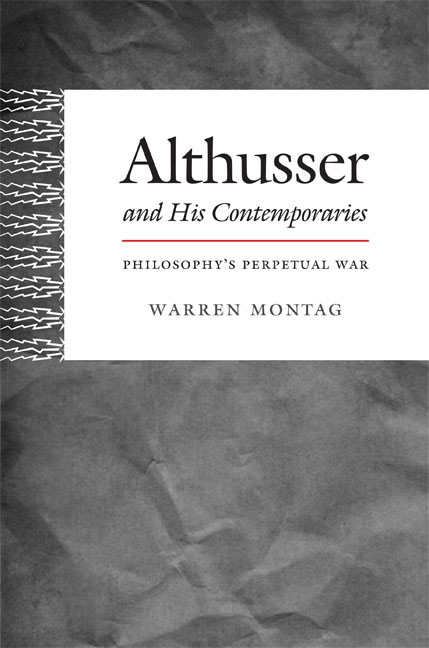 Althusser and His Contemporaries: Philosophy's Perpetual War, by Warren Montag (Duke University Press; $23.95). "To pose the question, 'Why read Althusser today?' is to admit at the outset that his status as a philosopher remains unclear in a way that is not true of his contemporaries and friends, Foucault and Derrida," Montag writes in the introduction to his second book devoted to the late French Marxist philosopher (1918-1990). Examining Althusser's philosophy as a series of encounters with his peers' thought, Montag contends that Althusser's major philosophical confrontations revolved around three themes: structure, subject, and beginnings and endings. Reading Althusser reading his contemporaries, Montag sheds new light on structuralism, poststructuralism, and the extraordinary moment of French thought in the 1960s and 1970s. Montag is the Brown Family Professor in Literature, English, and Comparative Literary Studies.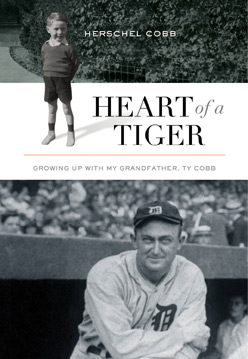 Heart of a Tiger: Growing up With My Grandfather, Ty Cobb, by Herschel Cobb '65 (ECW Press; $24.95). Herschel Cobb's memoir reveals a side of his legendary grandfather that few people ever saw, that of loving nurturer. A baseball icon, Ty Cobb's infamously cold, competitive nature allowed him to excel on the ball field but undermined his relationship with his children. Devastated by the untimely death of two of his sons, Cobb relished the opportunity to reconnect the broken family ties when young Herschel and his siblings visited him during the summers. Herschel—whose cruel, abusive father and adulterous, alcoholic mother filled his childhood with turmoil—recounts how his grandfather provided the stability, love, and guidance that Herschel needed. His memoir constructs a wholly different legacy for the notoriously tough Cobb as gentle and affectionate "Granddaddy." Herschel lives in Menlo Park.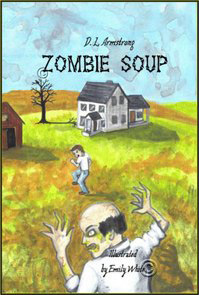 Zombie Soup and Other Encounters With the UnDead, by Dennis L. Armstrong '69 (Cupcake Press; $8.75 softcover, $1.95 Kindle). Parked for the summer at his great-aunt and uncle's farm, young Harold is soon hip-deep in mystery: What's wrong with them? Is there any way to save himself? Things keep getting worse as Harold and his newfound friend, Samantha, set out to rescue her missing sister. But first they have to find her, and that won't be easy—not with zombies and their frozen masters gathering in a dark cloud against them. Armstrong graduated from Oxy with a B.A. in English and a developing talent for poetry. He later attended Johns Hopkins University, where he earned a doctorate in English literature. He lives in Norwalk.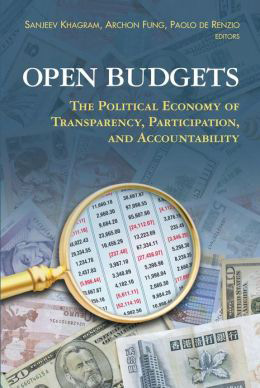 Open Budgets: The Political Economy of Transparency, Participation, and Accountability, co-edited by Sanjeev Khagram (Brookings Institution Press, softcover and e-book, $29.95). Decisions about "who gets what, when, and how" are perhaps the most important that any government must make. So it should not be remarkable that around the world, public officials responsible for public budgeting are facing demands—from their own citizenry, other government officials, economic actors, and increasingly from international sources—to make their patterns of spending more transparent and their processes more parti­cipatory. Open Budgets examines the causes and consequences of fiscal transparency and examines when and how it leads to improved government responsiveness and accountability. Khagram is the John Parke Young Professor of Global Political Economy.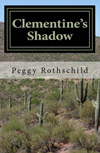 Clementine's Shadow, by Peggy Rothschild '80 (Moonstone Publishing; $13.99 softcover, $8.99 Kindle). After moving to the California high desert for a new start, Deputy Casey Lang faces a hard truth: If she doesn't work through her fear of shooting another child, she can kiss her career goodbye. The disappearance of a 6-year-old girl—snatched by a predator at an outdoor concert—puts Casey's resolve to the test. As the thermostat rises on a scorched landscape of played-out silver mines and dry riverbeds, three unlikely heroes emerge to help Casey save a young girl's life. Rothschild enrolled at Occidental intent on majoring in English before switching to art, her other passion. She lives in Ventura with her husband and is working on her next novel.