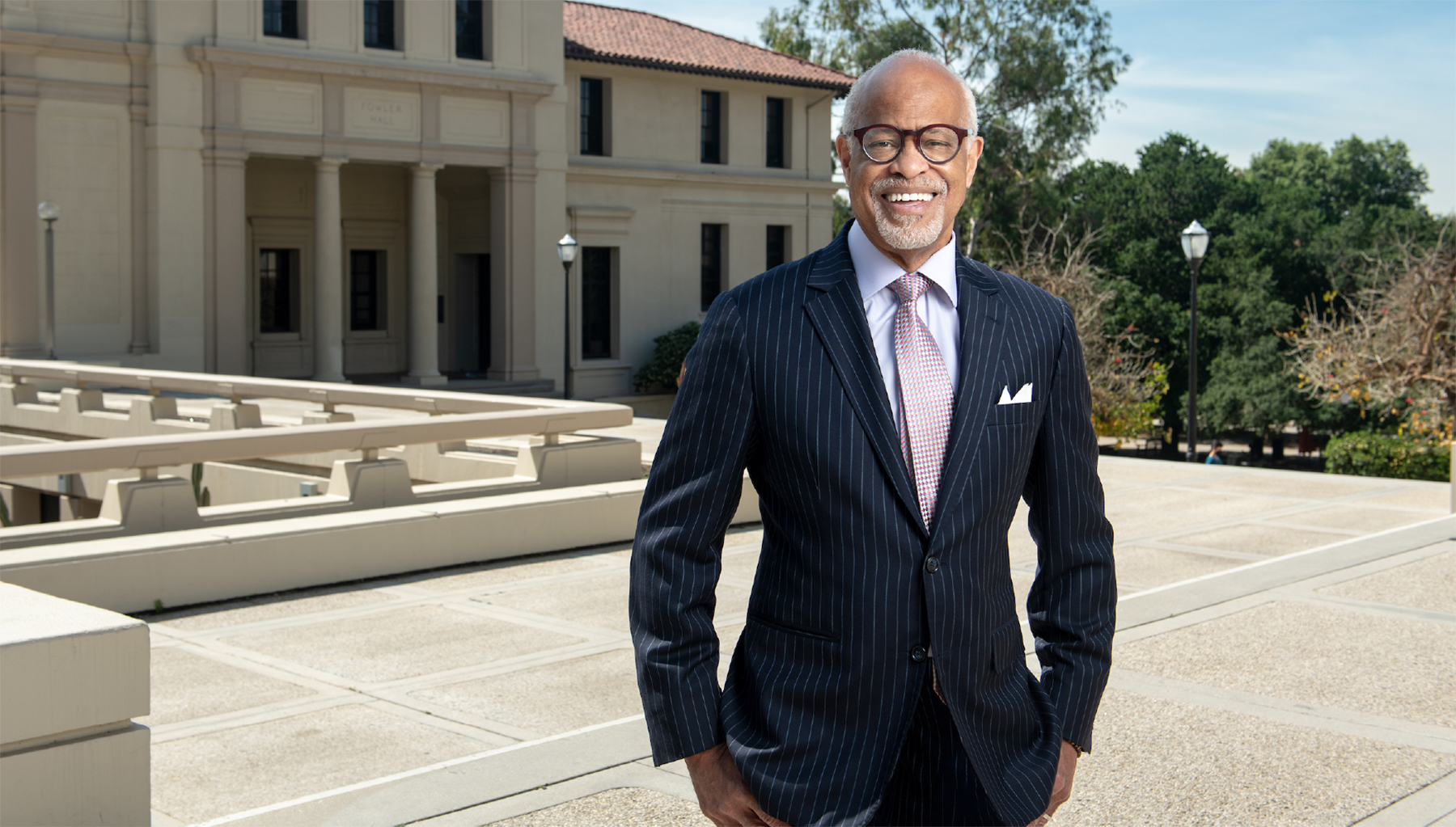 Following a milestone campaign year, Oxy builds on its values and strengths
Over the last 12 months, the Oxy community made history and significantly bolstered the future growth and stability of the College. Despite the pandemic, economic uncertainty, and the unsettled nature of the times we are living in, this spring we reached a major milestone as The Oxy Campaign For Good surpassed our initial goal with a full year remaining before we close the books on this record effort. This level of generosity and engagement with the College is truly inspiring.
Reflecting the progress of the campaign, this past year also has featured other significant fundraising achievements. Occidental experienced one of our best-ever fundraising years, and the support of 2,104 donors during our third annual Day For Oxy in April provides solid evidence that we are engaging a new generation of alumni who are choosing to invest in the College. My sincere thanks go out to all of you.
The participation of all alumni is critical as we continue to build momentum around growing the endowment, one of the principal goals of the current campaign. For the first time, Oxy's endowment has pushed well past $500 million. While surpassing that benchmark is significant, our endowment will have to grow even further to enable us to fully realize our mission, including the College's longtime commitment to equity and access. Consider that other small liberal arts colleges that we count among our peers—all of which have endowments more than three times the size of Oxy's—have all eliminated student loans. Even as Oxy remains committed to meeting the demonstrated need of every admitted student, the College does not have the financial means to offer such a loan-free program—yet.
The potential that can be unlocked by greater financial resources is why we will continue to work hard to raise additional funds in support of our campaign priorities. Every gift, no matter the amount, makes an impact on our ability to offer scholarships to talented students from all backgrounds, to sustain the level of academic excellence we all associate with Oxy, and to support the overall well-being of our students. As proud as we are of what we have achieved, much work remains to be done. I am very grateful for your commitment to Oxy, confident that we can continue to increase our connection to the alumni community, and enthusiastic about what the ongoing campaign can mean for the College.
As we embark on an exciting new chapter in Occidental's history during the coming school year, you will be hearing more about Oxy's new Integrated Strategic Plan. This plan will outline our vision for the future, even as it seeks to firm up our foundation and to build on Oxy's values and strengths. Increasing the endowment will be key to our success. Accordingly, we will need your help and your continued involvement to ensure that future generations of students can benefit from the transformative opportunities available here. I greatly look forward to partnering with you on this effort.