New additions (and new editions) from Oxy alumni and professors
Harry Thaw Hates Everybody, by Laural Meade '88 (Samuel French; $8.95). A genre-bending, high-speed, turn-of-the-century romp in four acts—each in a different theatrical style: vaudeville, living newspaper, courtroom farce, and post-modern collage—Meade's play illuminates the real-life 1906 murder of New York's architectural eminence Stanford White at the hands of deranged coal baron Harry Thaw, his rival for the affections of Broadway super-soubrette Evelyn Nesbit. Using an eclectic mix of American pomp splashed with turn-of-the-century burlesque theatrics, Harry Thaw serves up a comedic tour de force for four great performers and a darkly whimsical look at the clash between hedonism and poverty, the emotional toll of romantic excess, and murderous revenge à la high society. Following its world premiere at the Los Angeles Theater Center in 1999, for which she received the Los Angeles Drama Critics Circle Award, Meade directed the play in Keck Theater for the theater department's 2003-04 season. Meade is an adjunct assistant professor of theater.
The Urban Sociology Reader, Second Edition, edited by Jan Lin & Christopher Mele (Routledge; $71.95). The urban world is an exciting terrain for investigating the central institutions, structures, and problems of the social world and how they have transformed through the last 200 years. This Reader is comprised of sections on urban social theory, racial and social difference in the city, culture in everyday life, culture and the urban economy, globalization and transnational social relations and the regulation of urban space. Drawing together 43 seminal selections covering the 19th to the 21st centuries, this second edition illuminates more recent urban issues such as sprawl, sustainability, immigration, and urban protest. Lin is a professor of sociology.
Becoming Enemies: U.S.-Iran Relations and the Iran-Iraq War, 1979-1988, co-authored by Hussein Banai (Rowman & Littlefield Publishers; $49.95). Becoming Enemies brings the unique methods of critical oral history, developed to study flashpoints from the Cold War such as the Cuban Missile Crisis, to understand U.S. and Iranian relations from the fall of the Shah in 1978 through the Iranian hostage crisis and the Iraq-Iran war. Scholars and former officials involved with U.S. and U.N. policy take a fresh look at U.S. and Iranian relations during this time, with special emphasis on the U.S. role in the Iran-Iraq War. With declassified documentation and oral testimony that bear directly on questions of U.S. policymaking with regard to the Iran-Iraq War, Becoming Enemies reveals much that was previously unknown about U.S. policy before, during, and after the war. The authors go beyond mere reportage to offer lessons regarding fundamental foreign policy challenges to the United States that transcend time and place. Banai joined the Oxy faculty this fall as an assistant professor of diplomacy and world affairs.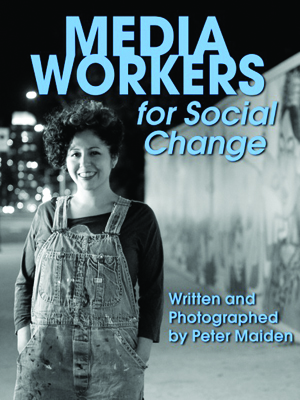 Media Workers for Social Change, by Peter Maiden '78 (ebook from Amazon, Barnes and Noble, and iTunes, $9.99; softcover, $40, at www.blurb.com). In an eye-opening look at the creative lives of 12 Bay Area media pioneers, writer-photgrapher Maiden documents the existence of a progressive social consciousness that was "hidden in plain sight" during years when no one thought there was a movement. Written incisively and illustrated with well-crafted photographs, this volume can be an inspiration to anyone seeking to start or strengthen media work outside the corporate mainstream. Maiden transferred to Berkeley after his freshman year at Oxy.  He also has master's degrees in Latin American studies and in history from Berkeley and San Jose State, respectively.
Managing Local Governments: Designing Management Control Systems That Deliver Value, by Emanuele Padovani and David W. Young '63 (Routledge; $53.95). Local governments are organizations where management skills are tested to the extreme. With political considerations in play, resource management can be complex. Managing Local Governments introduces new ways of doing business that can greatly enhance the value of a local government's services without putting a greater financial burden on taxpayers. The authors present "out-of-the-box" thinking to discuss topics such as: incorporating outcome indicators into strategic planning and budgeting, expanding the concept of enterprise funds, better assessing and managing the risks associated with outsourcing, and using the concept of "shadow pricing" to compare a local government's costs with those of the private sector. Young is professor of management emeritus at Boston Univer­sity's School of Management.
Dream Dynamics and Decoding: Personal, Practical, Powerful Messages, by Janice Baylis '50 (CreateSpace; $12.50). One morning in 1959, Baylis' carpool passenger, Mabel, phoned her asking to change their usual meeting spot to around the corner. An hour later, as Mabel was getting into Baylis' car, they heard a loud crash. They rounded the corner and passed their regular spot. A small airplane had landed upside down in the corner of the store parking lot where they normally would have been. Mabel explained to her friend that she had dreamed it during that night—and that episode started Baylis on her lifelong, self-directed, academic study of dreams. Baylis has a B.A. in education from Occidental, a master's in psychology from Pepperdine University, and a Ph.D. in psychology from Columbia Pacifica University. A retired reading specialist teacher, she also taught dream study at four Orange County community colleges.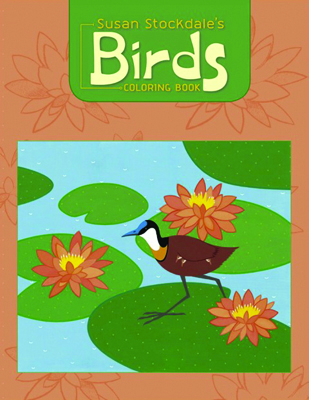 Susan Stockdale's Birds Coloring Book and Susan Stockdale's Animals Block Puzzle (Pomegranate Publishers; $7.95 and $17.95). The 1976 Oxy grad offers up a coloring book featuring 19 drawings of birds based on original illustrations from her picture books, and a block puzzle featuring six reproductions from her picture books (including a toucan, giant anteater, tiger, golden lion tamarin, African Jacana, and kangaroo). Sounds like a good way to pass a cold winter afternoon. Stockdale lives in Chevy Chase, Md., with her husband and two striped cats.