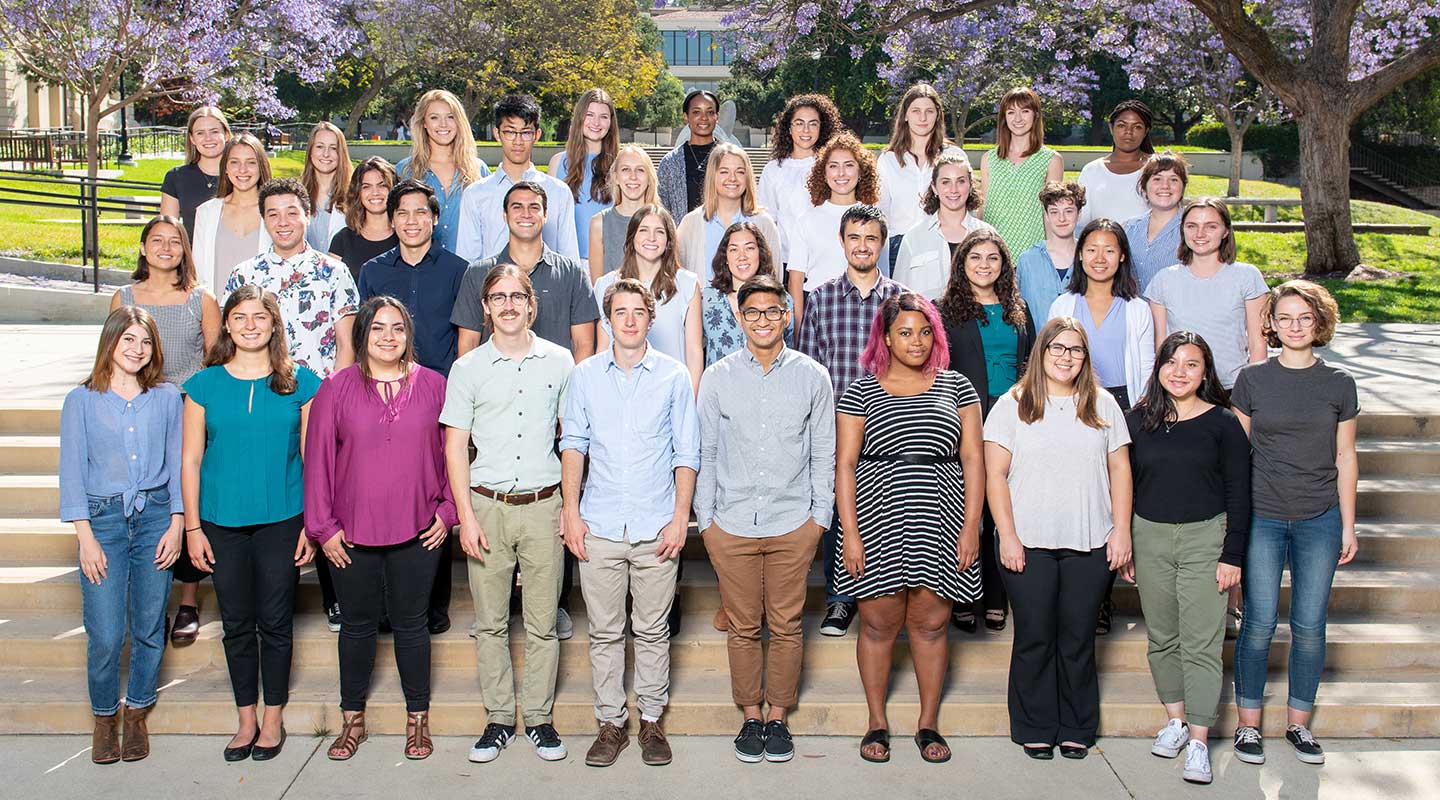 Each summer, Oxy students actively develop their professional skills by participating in InternLA, one of Occidental's signature internship programs.
Qualified students are placed in paid, full-time internship positions in organizations across the city of Los Angeles. Lasting 10 weeks, the program gives students the opportunity to gain real-world experience and explore their career interests as undergraduates.
This year, a cohort of 40 Oxy students were hired by organizations and companies including City of Hope, Center Theater Group, Data Science Federation of the City of Los Angeles, the Natural History Museum, Community Partners, the Los Angeles Zoo, the Office of the Mayor of Los Angeles and the Grammy Museum.
Enhancing their on-site internship, InternLA students participate in a weekly on-campus professional development program called IMPACT. Interns tour employer sites, learn career-development skills, take part in networking events, and present to their internship supervisors, faculty and administrators at the end of their internship.
Meet a few of our 2018 InternLA participants:
Photos by Marc Campos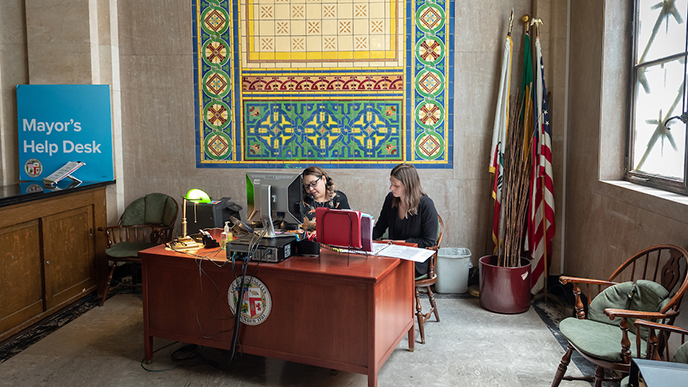 Madeline Hill '19/Office of the Mayor of Los Angeles. Madeline works with Nidia Lozano, Constituent Services Representative, at Mayor Eric Garcetti's Office of Public Engagement.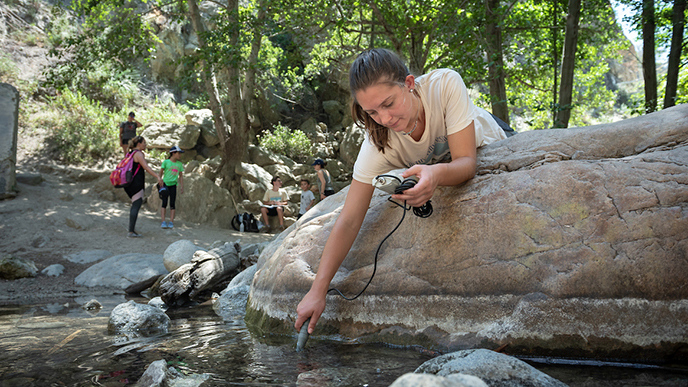 Clarasophia Gust '19/Council for Watershed Health. Clarasophia collects water samples for assessment in Eaton Canyon near Los Angeles.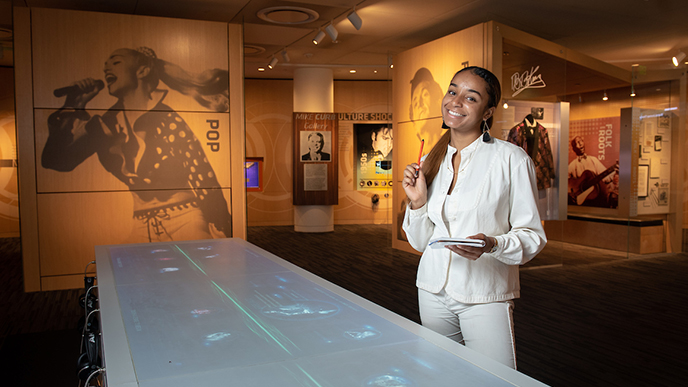 Sophia Brown '20/The Grammy Museum. Sophia poses at her internship site in downtown L.A., the Grammy Museum.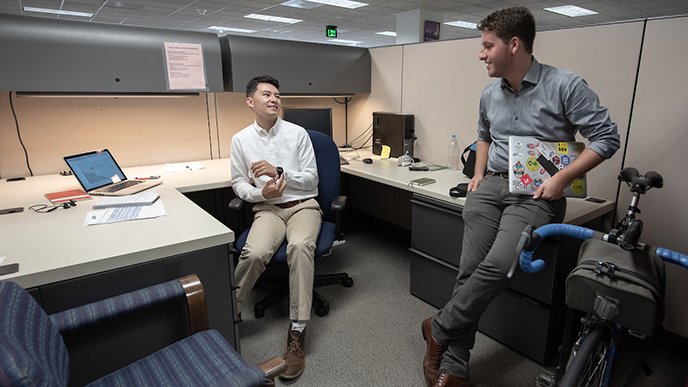 Phillip Wong '20/Data Science Federation, city of L.A. Phillip talks with his supervisor about a project they're working on at the Data Science Federation.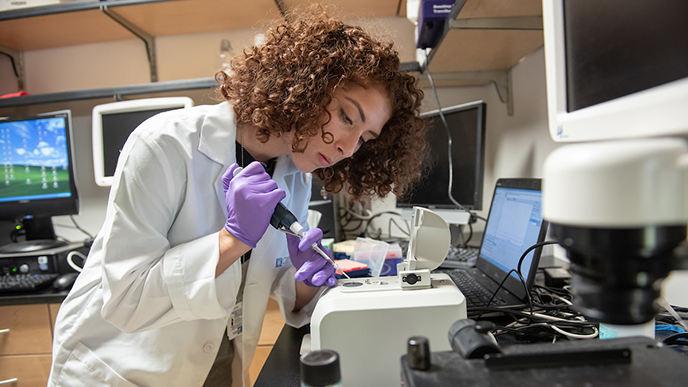 Eva Jahanshir '19/City Of Hope National Medical Center. Eva works in a lab at City of Hope in Duarte.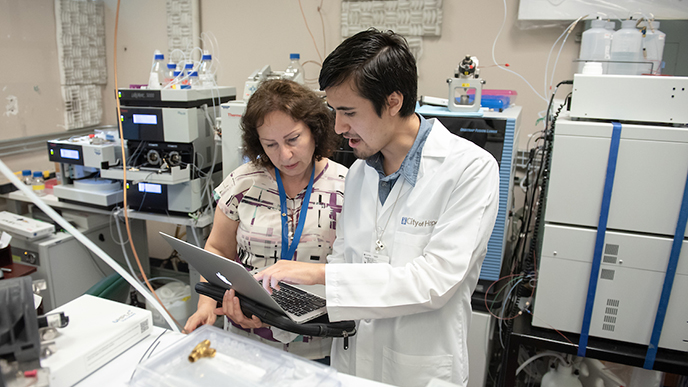 Robert Machuca '20/City Of Hope National Medical Center. Robert confers with Dr. Karine Bagramyan, staff scientist at City of Hope.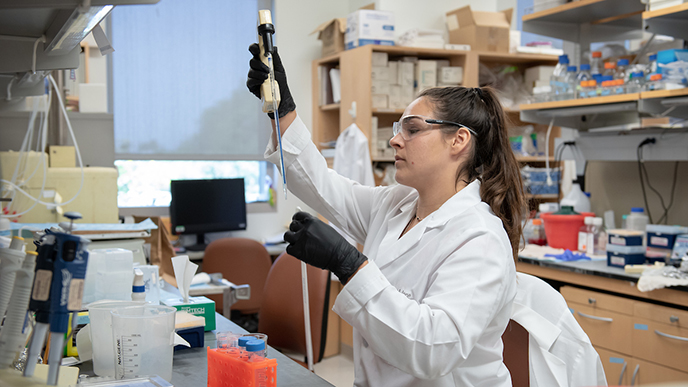 Joan Kronick '19/City Of Hope National Medical Center. Joan conducts an experiment at City of Hope.