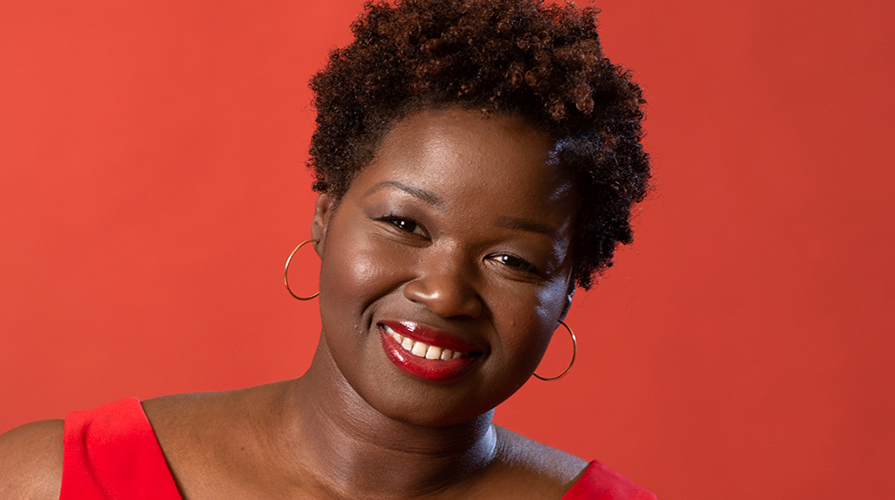 Occidental's Ainsley LeSure has been awarded a Woodrow Wilson Career Enhancement Fellowship and a visiting faculty fellowship at Brown University that will support a sabbatical year of work on her latest book, an exploration of the tenacity of racial injustice.
LeSure, assistant professor of politics, is one of 32 U.S. scholars with promising research projects to be named Career Enhancement Fellows by the Woodrow Wilson National Fellowship Foundation—and one of just six from small liberal arts colleges.
"While I will miss my students, I am so excited to receive the Career Enhancement Fellowship and have the opportunity to spend the year in residence at Brown's Center for the Study of Race and Ethnicity in America," says LeSure, who joined the Oxy faculty in 2016. "I look forward to using this time to advance my work on racism and democracy in the twenty-first century."
Tentatively titled Why Does Racism Persist in the Twenty-First Century? Lesure's project traces how the over-emphasis of the inner states of individuals–such as implicit biases, intentions, motivations and aversions–in explanations for the tenacity of contemporary racial injustice blinds us to the racial dynamics that are unfolding right before our eyes.
Using the political thought of Frantz Fanon and Hannah Arendt, LeSure advocates for a worldly account of racism that emphasizes the impact and significance of what people say and do to develop not only better explanations for why racial injustice persists, but an egalitarian democratic politics that can end it.
As part of the Career Enhancement Fellowship, LeSure will be working with a mentor, Julia Hooker, a professor of political science and political theorist at Brown.