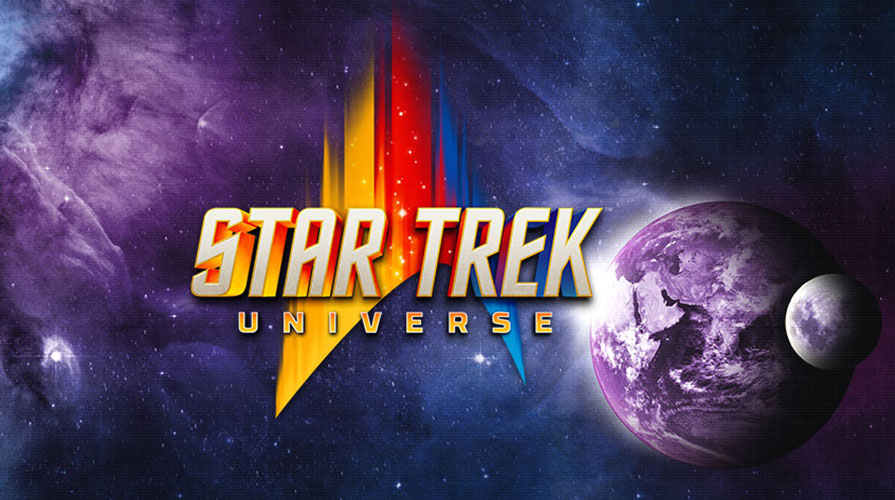 Jamie Potter '23 is one of only 12 students chosen for the fall program from a national pool.
Jamie Potter, a Media Arts & Culture (MAC) major and theater minor from Sebastopol, Calif., was exploring internship opportunities online, imagining what would be their "absolute dream project to work on." 
They found it through CBS Television Studios' Star Trek Command Training Program.
Potter's unique internship is offered through a partnership between CBS Studios and the Television Academy Foundation as part of the latter's educational programming. The Foundation's longstanding internship program is one of the most prestigious in the country, providing pathways to employment for aspiring college students.  
"I am beyond honored and grateful to have been chosen for this internship," says Potter, who worked on their application with their adviser, Assistant Professor of Media Arts & Culture Aleem Hossain. "To have such recognition from Television Academy members has been profoundly inspiring. It feels like a dream!"
Potter's internship is focused on the Star Trek franchise, which currently includes such television shows as Discovery, Strange New Worlds, Picard, and animated shows like Lower Decks and Prodigy. "It's a really exciting time for Trek," says Potter, an aspiring TV writer.
The Star Trek Command Training Program champions the core values of inclusion, access and opportunity. Through their internship, Potter is being immersed in the production process of the Star Trek universe, actively engaging in writers' rooms, wardrobe design, on-set production, animation and post-production for these Los Angeles-based shows.
In addition to general office tasks, the 25-hour-a-week, paid internship has a strong educational/professional development component whereby Potter and one other intern regularly meet via Zoom with various members of Star Trek productions working in various capacities. 
"Something that's really stood out for me is the joy that working on Trek brings to people," Potter says. "I've heard people talk about feeling like they're part of a family, and everyone is excited to be working on this shared vision. To see it bring these people together is so cool."
Potter also appreciates the internship program's focus on inclusivity.
"It's been so great to see how this internship is really foregrounding inclusion and access," they say. "It's brought in not just in front of the camera but in every aspect of production. I've been able to talk with so many people from different backgrounds and see so many different faces."
The Television Academy Foundation Internship Program provides paid internships annually, providing college students with professional development sessions with leaders in the television industry. Interns also become part of the Foundation's alumni family, giving them access to events and networking opportunities as they build their careers in the industry. 
Established in 1959 as the charitable arm of the Television Academy, the Television Academy Foundation is dedicated to preserving the legacy of television while educating and inspiring those who will shape its future. Through renowned educational and outreach programs, the Foundation seeks to widen the circle of voices our industry represents and to create more opportunity for television to reflect all of society.

Top image courtesy of the Treksphere website