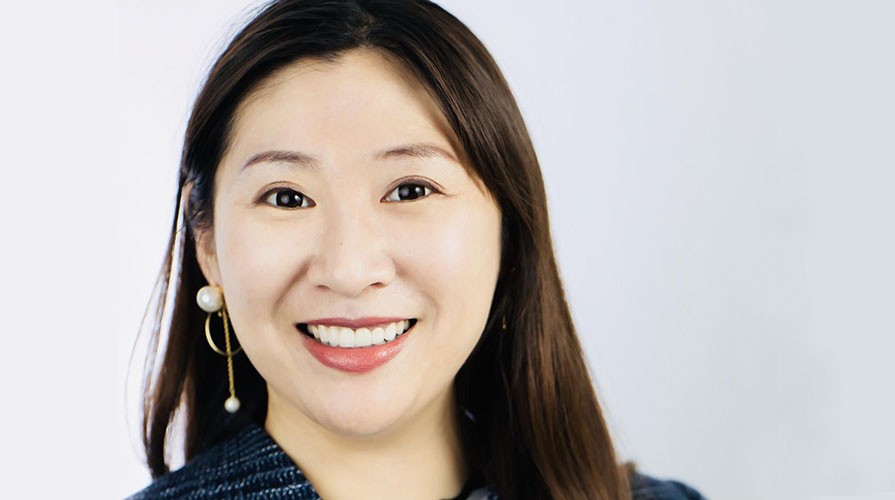 Occidental's new Director of Pre-Health, Kat "Miao" Wang, joined the College earlier this year and has shown great energy and enthusiasm in her role.
Tell us a little bit about your background.
I joined the Office of Pre-Health Advising (OPHA) at Occidental after coming from Pomona College where I served as the Associate Director of Pre-Health & Career Advising. At Pomona, I advised a diverse group of pre-health students and co-chaired the Health Sciences Committee, a gratifying role that allowed me to help nurture the next generation of culturally competent healthcare providers.
At the Claremont Colleges, I rotated through different colleges wearing various hats. Prior to Pomona, I was an admission officer recruiting for pre-med post-bacc, health sciences and biotech graduate programs at the Keck Graduate Institute. Through recruitment, I developed an extensive understanding of biomedical research, the biotech industry, and various health professions including medicine, genetic counseling, occupational therapy, and pharmacy. Before KGI, I was the program coordinator supporting international students at Harvey Mudd College. Mudd's tireless efforts to close the gender gap in the STEM fields inspired me to advocate for marginalized communities and foster an inclusive climate for all students.
I earned my master's degree in higher education administration from Texas A&M University. Growing up in Asia and moving to the United States as a first-generation college student, I experienced the trials of navigating and adjusting to environments that were foreign to me. That has informed my commitment to assisting Oxy students with being successful academically and professionally.
What attracted you to Occidental?
Location, location, location. Occidental, the only liberal arts college in Los Angeles, is adjacent to numerous clinical sites where pre-health students can easily access patient care apprenticeship. Hospitals such as the Glendale Adventist, USC Verdugo Hills, Children's Hospital of Los Angeles and City of Hope are our longtime community partners, who provide many clinical research projects and valuable observation opportunities for pre-med students. During COVID-19, when many pre-health shadowing programs have been halted, our office has partnered with the Huntington Hospital to offer virtual preceptorships for about 20 pre-health students. They attend medical rounds via Zoom and study real patient cases under an attending physician who gives them a sneak peek of medical education.
Oxy's location in Los Angeles also provides the opportunity to tap into urban health initiatives. I have partnered with Professor Jessica Dirkes to establish a summer public health internship with Saban Community Clinic, where students can apply public health theory to practice in diverse L.A. County, contextualizing social determinants of health through serving patients from all walks of life.
I also believe that pre-health students are excellent candidates for the life science industry. L.A. is a surging biotech hub that offers an exciting job outlook, bringing together capital, physicians and scientists to progress innovative research from bench to bedside. Through collaboration with the Hameetman Career Center, I look forward to bringing biotech internships and job opportunities to campus.
Oxy Tigers are curious scholars, driven athletes, and engaged community citizens representing diverse socioeconomic and cultural backgrounds. I can't wait to offer high impact pre-health programs catered to their unique needs.
What kind of services does your office provide to students?
The Office of Pre-Health Advising offers one-on-one advising and hosts workshops and programs for students interested in careers related to healthcare, including medicine, allied health and the biotech industry.
We help students identify career options, navigate the pre-health path to meet the academic and non-academic requirements, and offer practice interviews and step-by-step guidance when students are ready to apply for graduate programs. Students are connected to alumni currently working in a health profession, speak with graduate admissions staff, explore opportunities to gain volunteer and research experiences and learn from their peers.
Is it necessary to major in the sciences to be a successful medical school applicant?
Not at all. Some of our most outstanding pre-med students major in art, philosophy, Diplomacy & World Affairs, and Comparative Studies in Literature and Culture. These students are unique individuals that are sought after by medical schools, as they are mastering the art of communication and demonstrate a compassionate bedside manner. As long as non-STEM students finish all the pre-med prerequisites before matriculating to medical school, they are competitive applicants. I encourage all non-STEM pre-health students to check in with our office early so that we can plan for the academic courses proactively.
Is medical school the only option for students interested in medicine or public health?
Again, no. We offer advising for careers in medicine, allied health and biotech. Cathreen Oracion, our Pre-Health Advisor, is a seasoned allied health adviser who has helped Oxy students matriculate to programs including physician assistant, nursing, physical therapy, occupational therapy, veterinary medicine and pharmacy. We have interviewed recent alumni and practitioners about their experiences and career path (email us to get a copy of the recording!). We also partner with faculty to bring guest speakers to campus—on Nov. 18, we will be featuring a Speech Language Pathologist who applies cognitive science, psychology and linguistics to help children find a voice, literally.
What general advice would you have for a student interested in a health career?
Be curious, proactive and consistent. Explore different health career options with an open mind you may fall in love with a health career track that you haven't heard of before, such as genetic counseling! Plan ahead and engage with our office early and often, we are here to help you knock out those academic requirements. If you are concerned about a course or having a hard time finding clinical opportunities, check in with us—you will be pleasantly surprised. Since you'll also want to build a consistent record of helping others, community engagement is critical to help you identify a cause and reaffirm that you like working with people!
What do you wish Oxy students know about what your office does or provides?
We have a weekly digest that covers on-campus events, virtual shadowing opportunities, pre-health jobs and internships, and summer research programs. You can view all the past issues here and don't forget to subscribe! Also, follow us on Instagram @oxy_prehealth! The 356th follower will win an Oxy Tiger face mask.