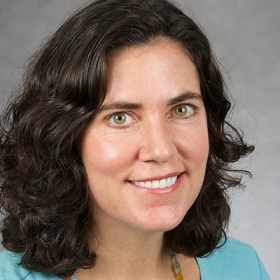 Non-Tenure Track Assistant Professor, Co-Chair, Public Health; Public Health Program Coordinator
B.S., University of Missouri; M.P.H., Tulane University; Ph.D., University of Illinois at Chicago
Department Chair, Public Health
Hours:
Mondays 11:00am – 1:00pm; Wednesdays 11:00am – 12:00pm; or by appointment – please email to set up a time
Jessica Dirkes is an NTT Assistant Professor of Public Health and the Public Health Program Coordinator.
Before teaching and working in higher education, Dr. Dirkes spent 10 years in public health practice, in the fields of HIV prevention and health education. Her current work focuses on developing collaborative academic-community partnerships that serve local health organizations while enhancing student learning. In this and through teaching, she emphasizes the importance of hands-on experiential learning in developing public health career readiness. She teaches Introduction to Public Health, Epidemiology, and Women's Health.