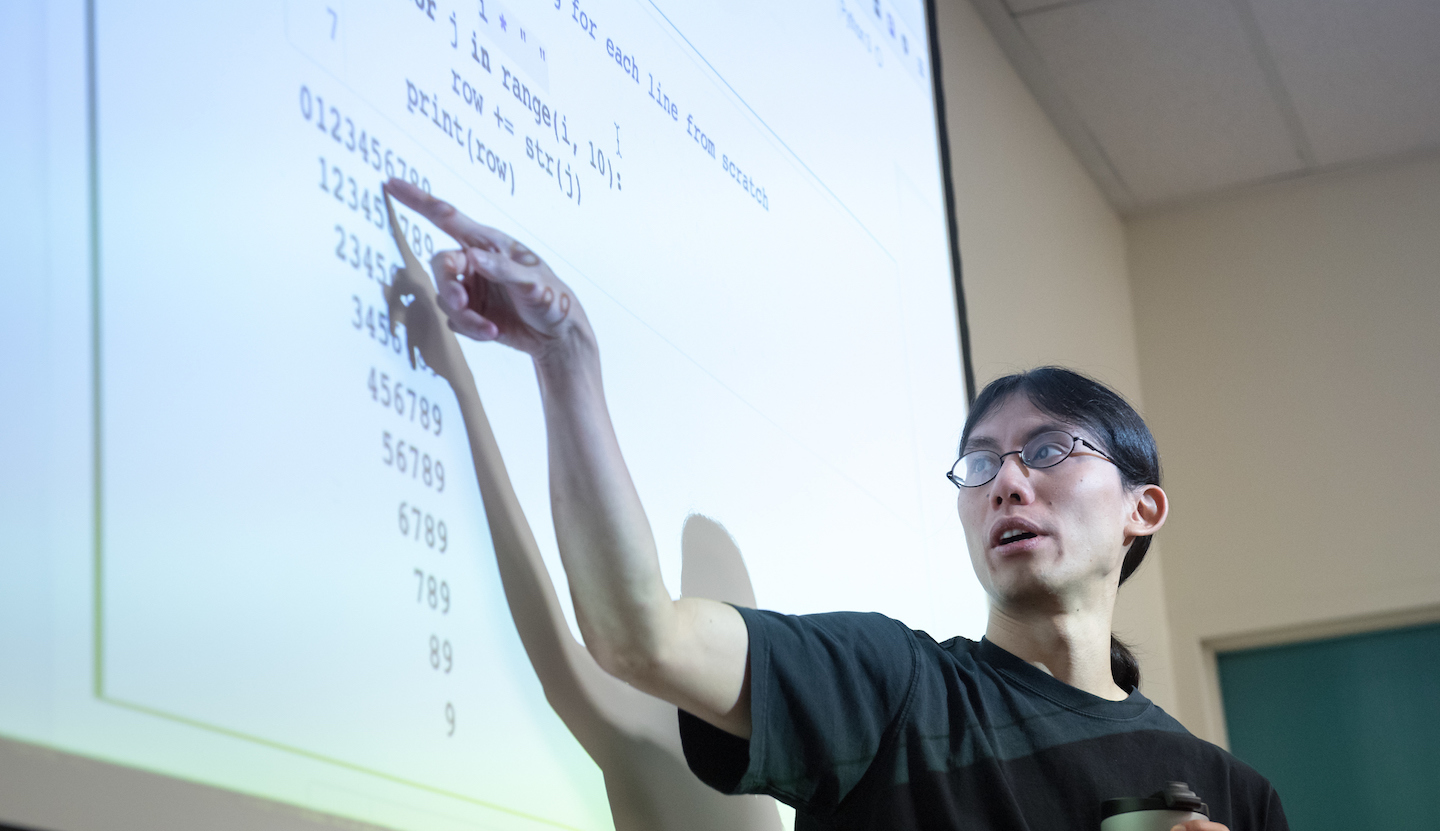 A three-year, $494,000 grant from the National Science Foundation will fund a high-performance computing cluster that will dramatically increase the research and teaching opportunities for Occidental College students and faculty across the physical, life and social sciences.
"Cutting-edge collaborative student-faculty research is a hallmark of an Oxy education, and our new computer cluster will let students in a dozen different academic departments participate," said Justin Li, assistant professor of cognitive science and computer science and one of five co-principal investigators representing the fields of chemistry, economics, physics and biology.
"More and more faculty need computing power for their research, and students are also looking into fields like big data. Occidental just doesn't have the resources to meet that demand," Li explained. "Our cluster will have over 400 cores and 200 terabytes of long-term storage. It will be able to support the original research of faculty and students and also be used for computational training in the classroom."
Housed in the Arthur G. Coons Administrative Center, Oxy's first centralized high-performance computing system will support research projects ranging from synthetic chemistry, fluid dynamics and species distributions to artificial intelligence and measuring standards of living.
The new computer cluster also will have a significant impact on the curriculum. Faculty in at least six departments are eager to include high-performance computing in almost 20 courses. These courses enroll hundreds of students every year, and range in topics from computational biology, quantum mechanics and applied econometrics to empirical methods in cognitive science.
In addition to computer hardware, the grant will fund research software licenses to enable full use of the cluster, as well as an administrator who will deploy, maintain, and manage the instrument. The administrator will ensure that the cluster supports the research of faculty while leaving space available for student training and classroom use.
Li's co-principal investigators on the grant are Jeffrey Cannon, assistant professor of chemistry; Diana Ngo, assistant professor of economics; Janet Scheel, associate professor of physics; and Amanda J. Zellmer, assistant professor of biology.