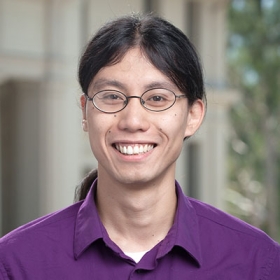 Assistant Professor, Cognitive Science and Computer Science
B.S., Northwestern University; Ph.D, University of Michigan
Justin Li teaches in cognitive science and computer science, and is interested in how people and artificial agents perform knowledge search.
Office Hours (Fall 2020)
Due to COVID-19, all office hours will be held on Slack or on Zoom.
Mondays 2:30-3:30pm Pacific Time
Wednesdays 5-6pm Pacific Time
Thursdays 11:30am-12-30pm Pacific Time
By appointment; I will respond with the meeting ID and password.
Research
My research is broadly on the strategies that people and artificial agents might use in their search for knowledge during problem solving, from indicators that more knowledge is needed, to strategies for acquiring that knowledge, to the mechanisms, algorithms, and representations of knowledge for efficient retrieval.
Advising Tools
Select Recent Publications
* indicates undergraduate co-author
Unicode Test
Latin extended:

yes

(eg. š)
Cyrillic:

yes

(eg. Приветствую, мир)
Hebrew:

yes

(eg. משחקי ילדים)
Arabic:

yes

(eg. العاب للأطفال)
Thai:

yes

(eg. สวัสดีชาวโลก)
Chinese:

yes

(eg. 世界你好)
Emoticons:

NO