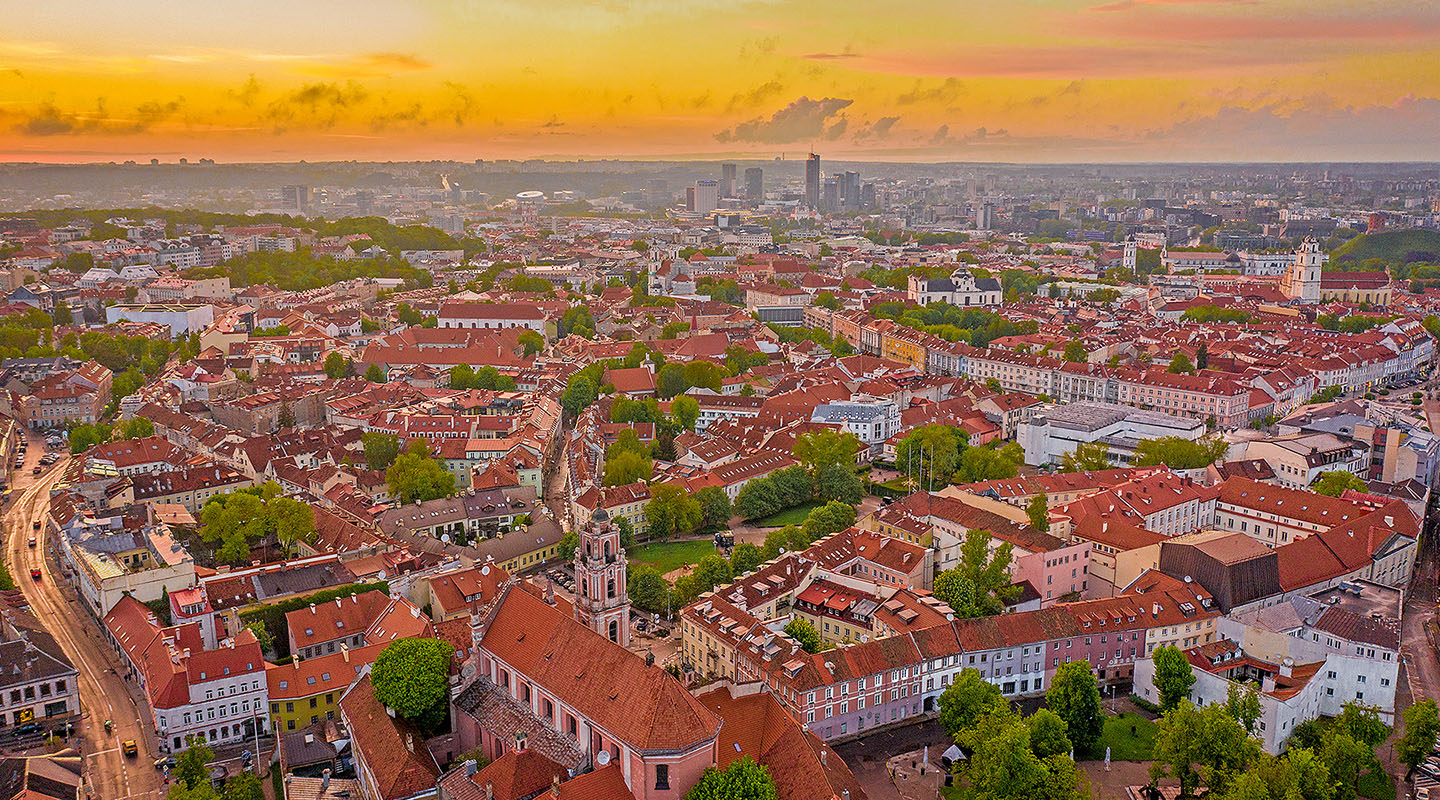 Benjamin Weiss '16, assistant professor of sociology, has been awarded a Fulbright U.S. Scholar Fellowship to teach and do research in Lithuania in spring 2024.
Weiss, an expert in gender, crime and the law, will teach at 444-year-old Vilnius University in Lithuania's capital and largest city, while researching the country's response to gender-based violence in the broader context of the European Union.
Weiss's research examines how public, private, and nonprofit sectors come together to define and address social problems, specifically anti-gender-based violence. Most recently, he conducted fieldwork in a rape crisis center to learn how stakeholders — activists, nonprofit professionals, healthcare providers, and the police — negotiated complex and sometimes contradictory ideas about violence in order to treat victims.
Lithuania is one of a handful of European countries that hasn't yet ratified the European Council's 2011 Istanbul Convention on violence against women. "I'm interested in exploring the problems that arise with the mainstreaming of gender-based policies, and the real cultural and religious tensions that emerge when these kinds of norms are implemented internationally," Weiss says.
He plans to compare Lithuania's response to the issue with those seen in the other 46 member states of the European Council. "Why is it hard for many countries to implement best practices, to have a clear sense of what violence is and what causes it?" he asks. "Why is it so often challenging to translate? Why is there this disconnect? What are strategies that creative, passionate people on the ground employ to get around these disconnects?"
In addition to his research, Weiss will be teaching--a graduate-level class in sexuality and power and a month-long section of a course on gender in criminology for undergraduates, as well as consulting on the design of an introduction to sociology class and delivering public lectures.
A sociology major at Occidental, Weiss earned his master's and doctoral degrees at USC. He returned to his alma mater as a faculty member in 2020.
Occidental has a long history of producing Fulbright scholars. For the past 18 years, the College has been identified as one of the country's leading producers of student Fulbright awards, according to the Chronicle of Higher Education.
Image credit: By BigHead - Own work, CC BY-SA 4.0, https://commons.wikimedia.org/w/index.php?curid=115740344