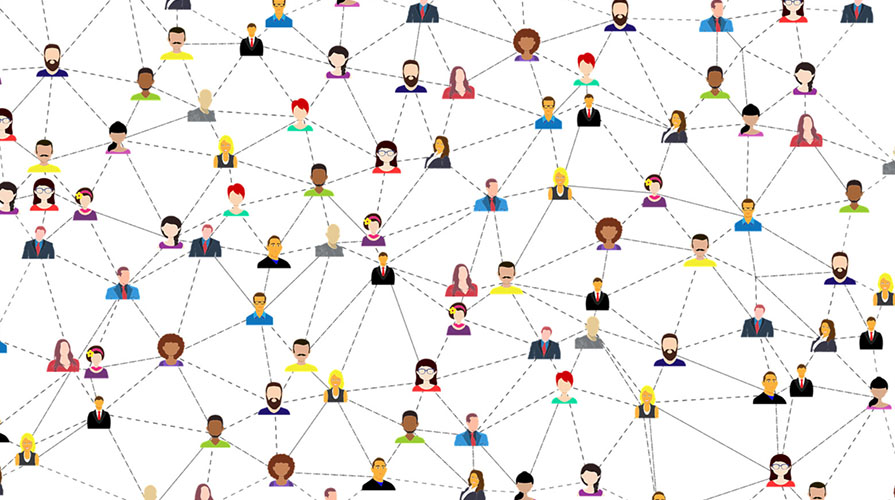 A new public health practicum lets students address a pressing need by interning with the Los Angeles County Department of Public Health.
This fall, students are getting a unique opportunity to be trained as contact tracers by the Los Angeles County Department of Public Health (LACDPH), taking part in a hands-on, online-only effort to curb the spread of COVID-19. Facilitated through Public Health Instructor Nicole Vick and alumnus Craig Vincent-Jones '83, who both work for LACDPH, the internship offers students a once-in-a-lifetime opportunity to work for the public good during a historic moment.
22 Oxy students are participating in contact tracing efforts, which includes interviewing people who have tested positive for COVID-19, and identifying and interviewing those with whom they have had contact. Students have received about 15 hours of training and will work eight hours per week. Four juniors and seniors are serving as team leads, helping to manage the contact tracers and communications with LACDPH.
The internship is linked to a two-unit practicum course co-advised by Associate Professor of Urban & Environmental Policy Bhavna Shamasunder and Assistant Professor Jessica Dirkes. The practicum is designed to provide students with real-world experiences to develop new skills and enhance insights into community health issues and solutions.
"I believe this will be a valuable learning experience that students will take with them on whatever path they take," says Dirkes. "There are college students all over the country volunteering to provide this critical public service and it's great that Oxy students have a chance to be a part of that. We hear a lot about the problems in efforts to contain the pandemic, and here at Oxy and elsewhere we have all these students stepping up to be a part of the solution."