For their capstone project, nearly 100 students enrolled across six Humanities for Just Communities (HJC) fall courses paired up with community partners to develop projects advancing health justice initiatives across Oxy's campus and Los Angeles.
Their projects, presented at a two-day spring showcase event on March 2 and 3, spanned the disciplines of religious studies, music, history, media arts & culture, philosophy and theater. From collecting an oral history of a local community health center to conducting a feasibility study for building a campus sexual health and wellness vending machine, students were challenged to develop a meaningful intervention dovetailing with this year's inaugural HJC theme, "Health, Illness and Dignity."
The HJC program is a three-year collaborative teaching and community-engaged initiative that introduces incoming and first-year students to the problem-solving power of the humanities. Funded by a $1.5 million grant from the Mellon Foundation, the initiative provides students with opportunities to learn about and leverage the humanities in service of social change, including a virtual summer course, Oxy's signature Multicultural Summer Institute, six fall courses and a summer fellows program.
For Los Angeles native Simone Origel '26, enrolling in "Health on the Move: Migrant and Refugee Resilience" expanded her interest in public health.
"I started off the year intending to go the pre-med route, which is an amazing program, but this class really showed me the importance of the intersections between policy, environmental science, urban structuring and public health," says Origel.
She and her classmates partnered with Clínica Romero, interviewing staff members to create an oral history project that could be used as a tool for social justice storytelling.
"Talking one-on-one with people who dedicate their lives to health care and serving others through this wonderful clinic was really eye-opening," says Origel. "It helped bridge the gap between what's on the pages of our texts and scholarly journals, and what's going on within the greater Los Angeles community."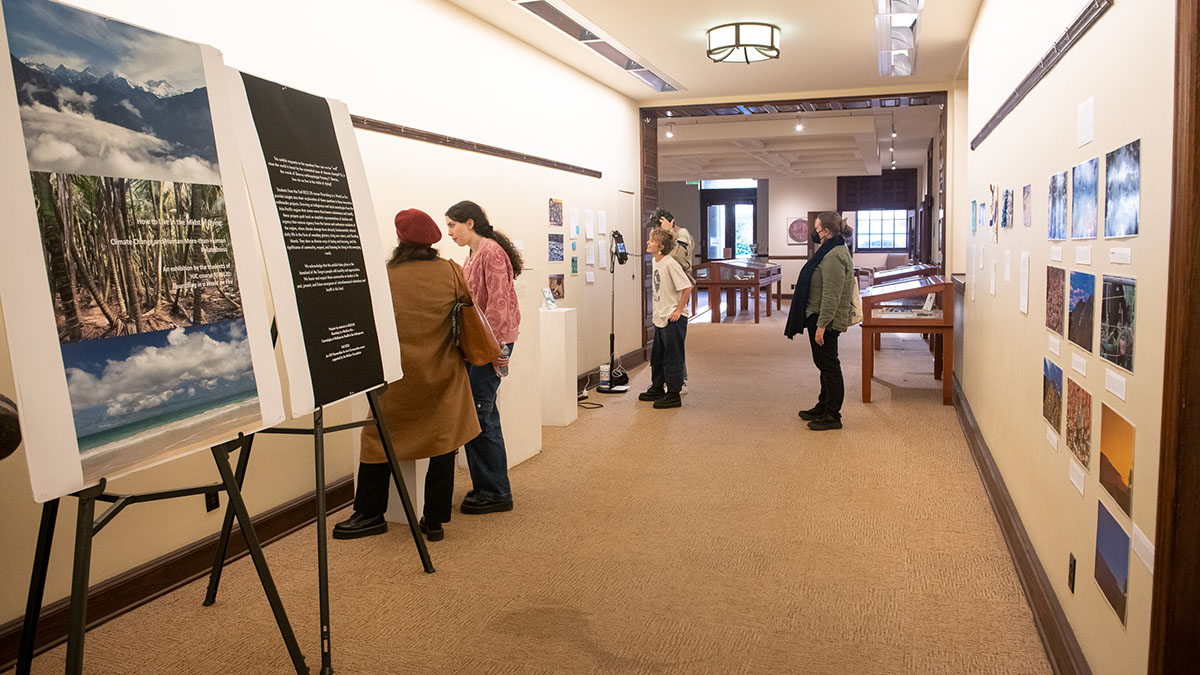 Associate Professor of History and Latinx and Latin American Studies Alexandra Puerto says more than half of her students have stayed in touch with their interviewee at Clínica Romero.
"We really wanted to capture the curiosity of incoming students," says Puerto. "For those that absolutely know that they want to be student leaders, the social justice angle is going to pull them in. But for students who never even thought about taking a humanities course, never thought of themselves as social-change agents, seeing their growth on lots of different levels has been a really cool part of the program."
For another project, students in "Envisioning and Enacting Health Justice" partnered with Oxy's Disability Services and Student Success office to enhance its website's resources for students, faculty and staff. This included updating an interactive digital campus map, researching local therapy providers and collaborating with the Disabled Students Union.
Alexa Poremba '26, who enrolled in the class after enjoying the virtual summer course, was motivated by the opportunity to study the overlap between sociology and medicine.
"I thought we'd learn about how people enact health justice, but the fact that we actually got to do it ourselves was super cool, and not at all what I was expecting from the class," says Poremba.
Mariam Ashchyan, interim director of Disability Services and Student Success, says her experience working with the students was "delightful."
"They delivered exactly what we had initially envisioned in a matter of a few weeks," says Ashchyan. "They asked really great questions, made thoughtful suggestions, and communicated with us regularly. They seemed genuinely invested in understanding and improving campus-wide and classroom accessibility."
Faculty were deliberate about teaching students how to engage with their community partner in a responsible, ethical and trustworthy way to create something their partner genuinely wanted, explains Kristi Upson-Saia, the David B. and Mary H. Gamble Professor in Religion.
"They all were just so committed. The projects put into action all of the concepts, values, commitments and debates that we were talking about throughout the class," says Upson-Saia.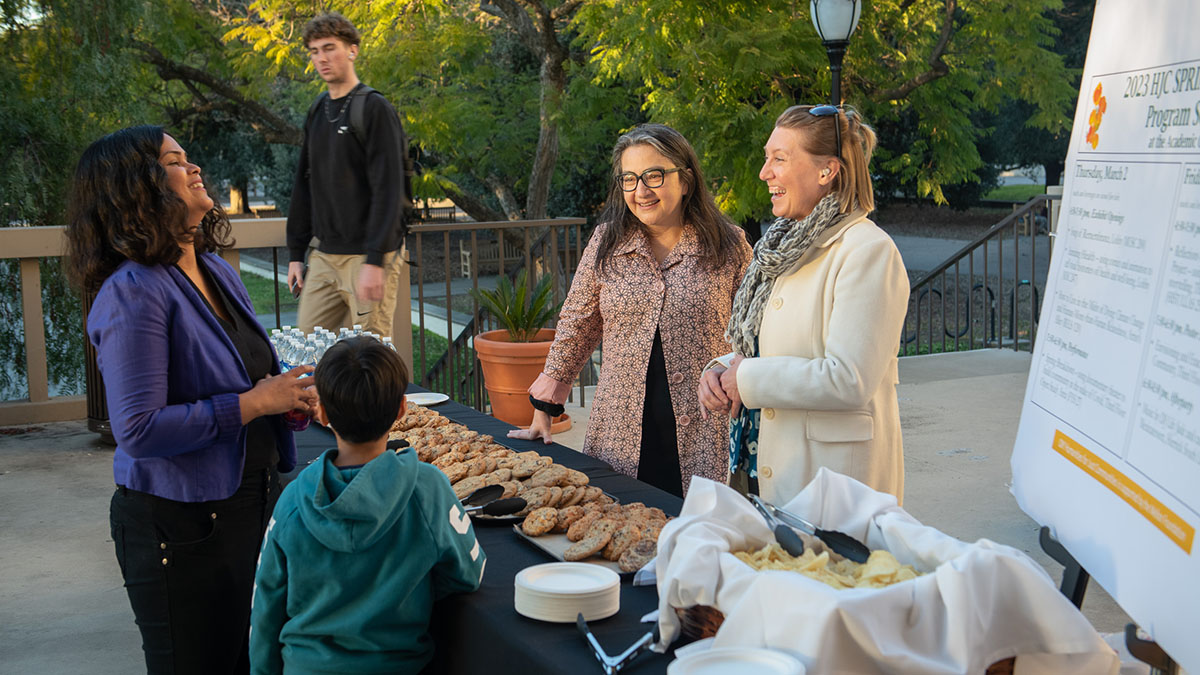 Taylor Winebrenner '26 and her classmates partnered with Planned Parenthood Pasadena & San Gabriel Valley to determine the feasibility of a campus sexual health and wellness vending machine that could dispense items such as tampons, pads, medication and condoms. In addition to distributing a public opinion survey, they researched details on product pricing, potential locations and safe machine temperatures.
"One of our units was on reproductive health. That one was most impactful for me, as a woman, especially since the overturning of Roe v. Wade," says Winebrenner. "Taking what we learned in the course and bringing it to life on campus was really empowering."
For their "Songs of Remembrance" project in professor David Kasunic's "Music and Disease" course, biology major Nadine Riddle '26 interviewed a cousin about the music that kept his deceased father's memory alive.
"I was getting to know what he thought about his dad, and his childhood memories associated with music—getting to know his dad through him," says Riddle. "I wasn't sure what to expect, but the class exceeded my expectations."
This summer, the HJC initiative will continue with up to 12 rising sophomores participating in a paid 10-week, full-time residential research program. In 2023, the initiative's theme will shift to "Migration, Displacement and Cultural Resistance," and in 2024, to "Protest, Abolition and Freedom."
"My students keep talking about how memorable the experience has been. I think it's because they really came to understand that adage—it's up for debate whether the humanities can save the world, but all the students talked about how the humanities make the world worth saving," said Puerto. "They pursued the project with such heart and soul, and to have students committed in that kind of way is really the ultimate goal of the program."