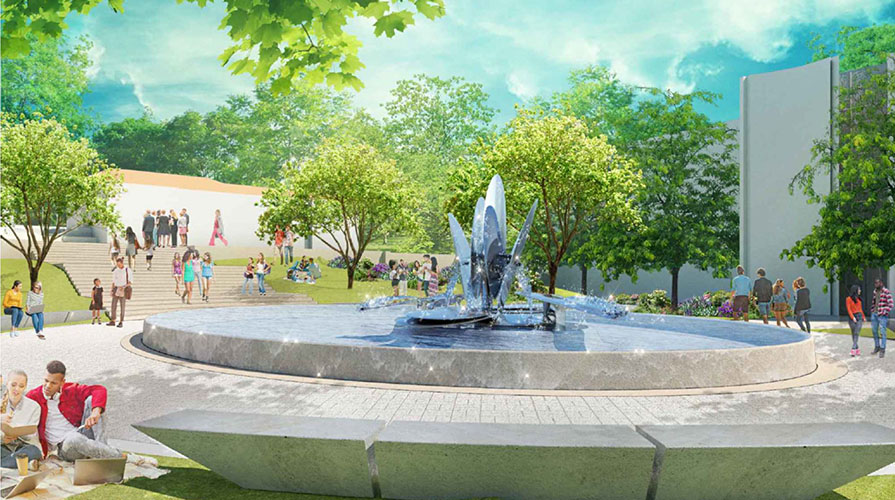 Work is now underway on the Gilman Fountain Plaza project. The above drawing shows the restored fountain in its new Plaza setting.
Once completed in summer 2020 (weather permitting), the redesigned Plaza will feature a fully restored fountain (featuring the iconic 1979 kinetic sculpture, "Water Forms II," by Oxy's own George Baker) in a new setting that will enhance the beauty and usability of this campus landmark and the surrounding landscape. The project is being funded by a generous donor.
The Lucille Gilman Fountain was named in honor of the wife of then-President Richard Gilman.