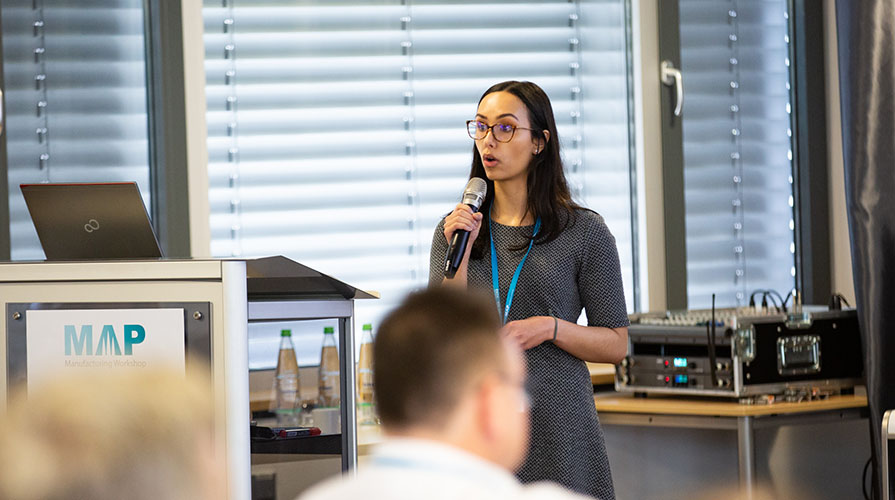 Biochemistry
Public Health
After building a solid foundation at Oxy, Collrane Frivold '15 completed her Master of Science in Public Health degree, served as a technical officer at PATH, and entered an epidemiology Ph.D. program—all within 5 years.
Top image: Frivold presenting at a manufacturing workshop PATH co-hosted with Harro Höfliger in Germany. Image courtesy of Collrane Frivold and Harro Höfliger.
Collrane Frivold's passion for public health all started in Madagascar. During her Richter Fellowship the summer after her second year at Oxy, she conducted research there on the storage and transport conditions of malaria rapid diagnostic tests. "Before this project, I didn't really know what public health was," Frivold recalls.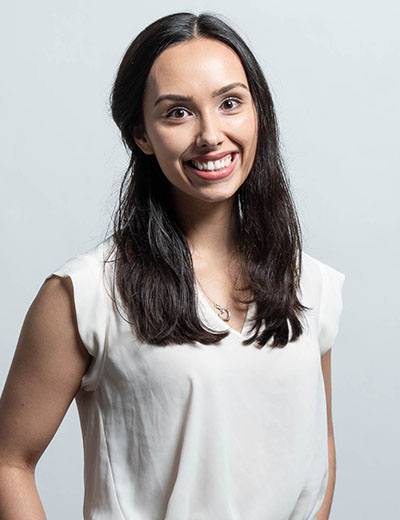 Working with epidemiologists and other public health researchers throughout this fellowship expanded Frivold's understanding of possible career paths after Oxy. She realized that she could do more than perform clinical research to reduce the burden of infectious diseases, allowing her to pursue her newfound interest in looking at social determinants of health that impact both inequities in access to health services and who gets hit hardest by infectious diseases.
After earning her degree in biochemistry with a minor in public health at Oxy, Frivold followed her passion to a Master of Science in Public Health program at the Johns Hopkins Bloomberg School of Public Health. "I felt really prepared for the program because of the rigorous coursework I did at Oxy," Frivold says. She was able to dive deeper into different topics in her courses since this was not the first time she was learning about them.
As a master's student, Frivold interned in South Africa where she evaluated antiretroviral therapy (ART) adherence clubs. These clubs were an intervention to help people living with HIV stay up-to-date with their ART and decongest busy clinics. Another impactful experience was interning at the World Health Organization (WHO) headquarters in Geneva, Switzerland. She had the chance to work with decision makers advising WHO on global policy and strategies related to immunization and learn about which populations can benefit the most from vaccination.
After gaining invaluable experience in vaccine science and policy at Johns Hopkins, Frivold wanted to bring this knowledge to a position related to vaccines.
"I had been interested in PATH because of their track record for conducting innovative global health work, and being headquartered in my hometown of Seattle was an added bonus," she says.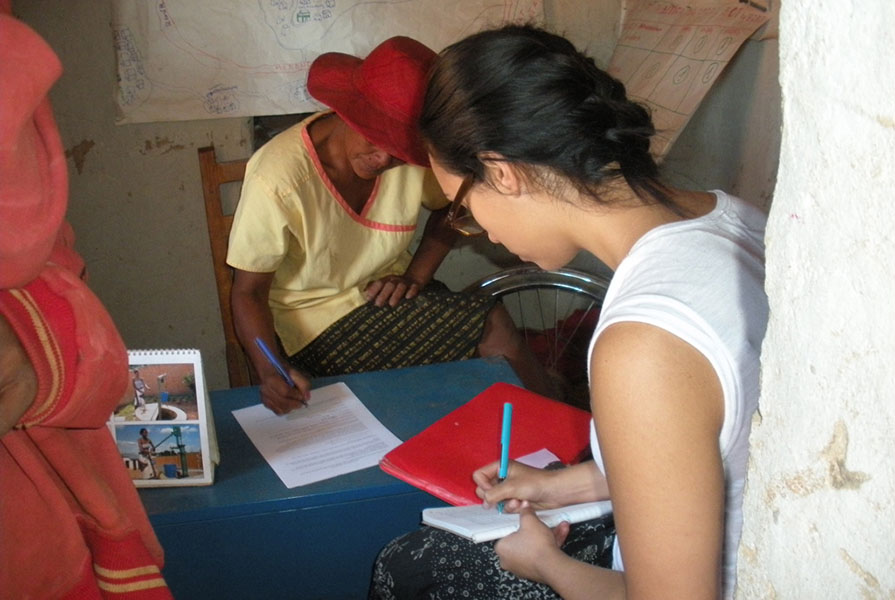 At PATH, a global nonprofit dedicated to achieving health equity, Frivold works on a team focused on improving the delivery of vaccines and pharmaceuticals in low-resource settings. Her work involves a lot of meetings, presentations, technology assessments, and traveling for both in-country evaluations as well as conferences.
"Going through Oxy's senior comps process really prepared me for my position at PATH," she says. "I think I got a head start on my communication skills."
In addition to her position at PATH, Frivold is now also in the second year of her epidemiology Ph.D. program at the University of Washington, where she aims to hone her research skills and formal training in epidemiologic methods. After earning her doctorate, she plans to bring together all of her professional and academic experiences to continue working on projects to improve immunization coverage and equity.
Frivold is also interested in teaching during and beyond her Ph.D. program, a passion she can trace back to her time at Oxy as an Academic Mastery Program biology workshop facilitator. Ultimately, she hopes to take all of what she has learned and continues to learn and pass it on to students just starting their global health journeys.