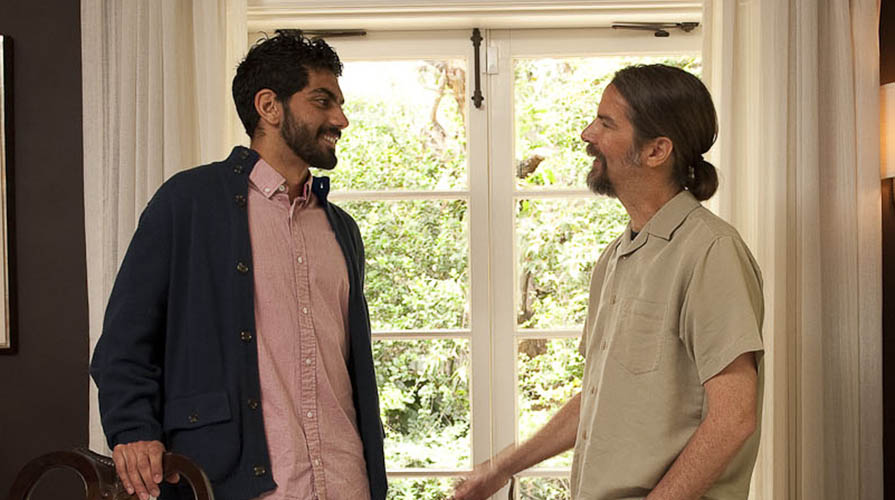 It's the end of the academic year, and Associate Professor of Biology Joseph Schulz has nothing but praise for his advisee, Oxy biochemistry major Mark Gad. 
"As an instructor, sometimes you just get lucky and a student like Mark crosses your path. Mark defended his honors thesis last Friday to faculty and students. I haven't told him this yet, but I've had many faculty come up to me raving about his senior comp. That's his work. It's his presentation. They had nothing but over-the-top, glowing things to say."
Mark's success story, while unique, is not entirely unlike those of other students who benefit from close student-faculty relationships and Oxy's tight-knit community.
Born and raised in Egypt, Mark and his family moved to Huntington Beach, California while he was still in high school. "Huntington Beach has a very active Egyptian community," says Mark. "Leaving to come here was a bit of a cultural shock. I soon learned that I wasn't alone, and that my amazing new campus community was completely accepting. I didn't expect that coming in."
In addition to working in Dr. Schulz's lab, Mark was a part of the Oxy men's rugby team, served as president of J Street U (a club that educates fellow students about the Israeli/Palestinian conflict), and worked as a student assistant in the financial aid office. While this level of close collaboration with faculty and staff is widespread here at Oxy, Mark's time working in financial aid also gave him special insight and appreciation for the generous donors who helped to make his and other Oxy educations attainable.
"My parents took a big risk, leaving our life behind in Egypt to give us better opportunities in the U.S. It was a huge financial burden. If it wasn't for Oxy's generous donors, my education here would not have been possible. It's as simple as that. I am very grateful."
Mark's plans after graduation include working as a structural biology lab technician at Caltech, an opportunity he credits to his mentor, Dr. Schulz, and his time at Occidental. 
"I'm going to miss this community that cares so much about one another but, at the same time, challenges each other – whether that is in an academic setting, or just in a bigger community setting in general. That's what I'm really gonna miss."