Politics
Urban & Environmental Policy
Economics
2023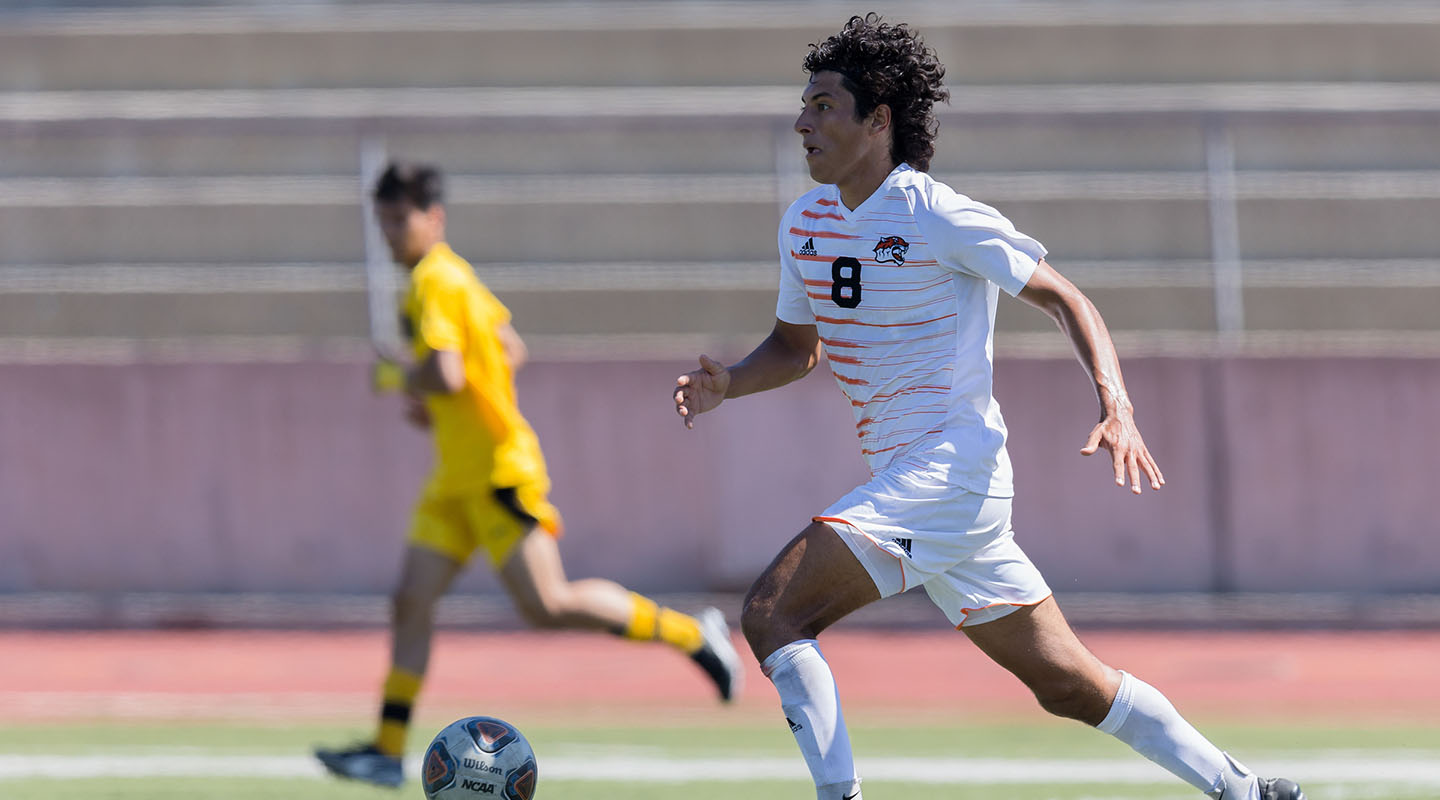 Tye Hernandez '23 knew that he wanted a strong sense of community in the undergraduate institution he decided to attend and was surprised to find that at a college with fewer than 2,000 students.
Hernandez saw his first glimpse of Oxy's supportive community  at the Green Bean, where Oxy students regularly come together over caffeinated drinks and the newest class assignment. His family was visiting Oxy and decided to check out the student-run coffee shop, but when they reached the front of the line, Hernandez's dad realized he didn't have his wallet. The brief moment of disappointment ended when an Oxy student behind them in line paid for his family's order.
"It was the simple gesture of that Oxy student, without hesitation, wanting to be there for someone else. I knew at that moment that I wanted to go to a school like this where people want to support one another."
Quick to start building his community at Oxy, Hernandez got to move onto campus as a first-year before most other students as a member of the men's soccer team. 
"From the first week I set foot on campus, I had a strong group of teammates that I could sit with in the marketplace, ask for help on homework and have that strong sense of family," he says.
Hernandez, who is also a member of the track and field team, is grateful that at Oxy he is able to continue to compete in two sports that he loves at a high level while still putting his academics first. 
In his academic pursuits, Hernandez took a politics class during his first year and was immediately "intrigued with the many ways politics intersects with the daily life of so many people." After taking a couple more politics classes, Hernandez decided to major in the discipline. With the political divisiveness of the 2020 election, it was hard for Hernandez to not jump from the classroom to real-life application of his knowledge and get involved. With the encouragement of Professor of Social Justice & Critical Theory Caroline Heldman, Hernandez worked on the reelection campaign for Gil Cisneros, who represented California's 39th Congressional district in the United States House of Representatives. 
From the first week I set foot on campus, I had a strong group of teammates that I could sit with in the marketplace, ask for help on homework and have that strong sense of family.
During the six months that Hernandez was on the campaign, he worked closely with the campaign manager and U.S. Representative in addition to engaging with the local community. 
"I was able to learn more about politics and put the theories I learned in class into practice in the real world," he says of the opportunity. 
The experience also solidified Hernandez's goal to eventually run for public office. Before taking on campaigning and election season, Hernandez wants to start working in communities on issues affecting people right now, such as affordable housing, homelessness and sustainability within cities. This is where his minors in economics and Urban & Environmental Policy come in, as they complement his major and set him up to pursue a master's degree in urban planning. 
Ultimately Hernandez's goals after Oxy are guided by the question of what we can do to impact marginalized communities that aren't afforded the same opportunities of upward mobility. To begin to answer this question, he believes, it "starts at a local level with the basic human right of housing." 
As immersed as Hernandez has been in academics and athletics, he says that his favorite part about his Oxy experience so far has been "the friendships I've made that will last long after my time at Oxy." These friendships and the overall sense of community at the College gave him the support and space to make his most meaningful decision at Oxy: coming out as gay his sophomore year.
"Prior to Oxy, I never really took the time to learn about myself and feel comfortable enough to share another special part of what makes me me with the people I love most," he notes.  "Having a support system and acceptance around me made this decision to be even more me an easy thing to do."