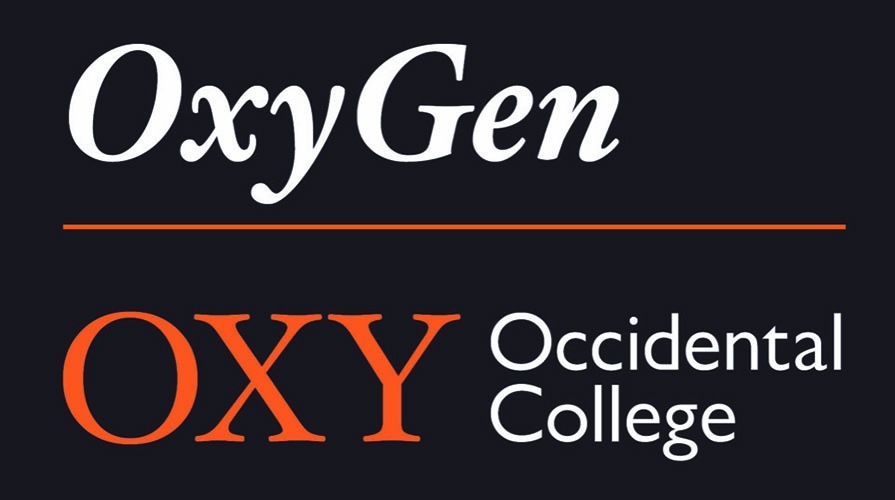 OxyGen is a collaborative project between The Critical Theory & Social Justice Department and the College's Office of Institutional Advancement. This collaborative project facilitates connections, relationships, and partnerships between Oxy alumni and Oxy students of all majors.
What is OxyGen? 
OxyGen is a campus-wide initiative connecting students from all majors with Alumni across the country in a variety of fields and professional contexts. It is a program to help connect students and alumni for mentorship and other forms of structured collaboration in order to address pressing societal, communal and intellectual issues and needs. It is a collective, continued and long-term engagement and commitment to the mission of the college and departments across generations and geographies. It aims to help our current students learn from the experience and expertise of our alums, and to see how they have brought the values of Occidental College and their educations to bear in their intellectually engaged work. The project is also intended to strengthen and deepen the connection of our alums to our students— bringing the energy and imagination of a new generation of Oxy students into their lives and important work
Goals
To engage students in relationships and projects that serve and develop community and collaboration and that serve the broader national and international pursuit of justice and equity.
To maintain and develop intellectual, community, and professional ties with alumni.
To develop and build long-term intellectual, community, and professional goals with students and alumni that distinguish Oxy as a place that students never leave, but rather grow with (like a family tree).
About CTSJ
Since 2006, CTSJ students and faculty have engaged in rigorous interdisciplinary analysis of our complex era of globalization and social injustice. At the heart of the program is an interrogation of inequality and systems of power. Our three pillars of inquiry are interdisciplinary thought, intersectional analysis of identity formation, and intervention in current critical discourse.
About the Director
Mary Christianakis, Director and Founder of OxyGen: Dr. Christianakis is a professor of language, literacy, and culture. She studies literacy development, language, and discourse from a critical sociocritical perspective. Additionally, Dr. Christianakis studies public, private, and non-profit organizational discourse as it relates to issues of inequality, social justice, and the public good.   Contact the Director