Regular Faculty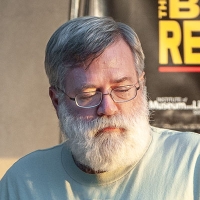 Associate Professor, Writing & Rhetoric
B.A., Pitzer College; M.A., Ph.D., UCLA
Thomas Burkdall has published articles and presented papers on James Joyce and film.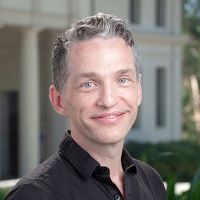 Professor, Media Arts & Culture
B.A., Harvard University; M.F.A., Ph.D., University of Southern California
Broderick Fox is a media practitioner and scholar whose creative work, teaching, and scholarship engage media production, documentary studies, media aesthetics, and the potential for digital media technologies to expand voice and produce social change.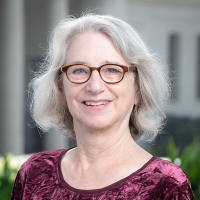 Professor, Theater & Performance Studies
B.A., M.F.A., University of Michigan
Susan Gratch designs scenery and lighting for many Occidental productions, and for theaters large and small throughout the Los Angeles area and beyond.
Advisory Committee
Associate Professor, American Studies; Director of Writing Center & Programs
B.A., UC Berkeley; M.A., Cal State San Francisco; Ph.D., University of Washington
Julie Prebel teaches courses in writing/composition, rhetorical theory, and cultural studies.