Regular Faculty
On Special Appointment
Non-Tenure Track Assistant Professor, Kinesiology
B.A., Occidental College; M.P.T., University of Southern California; M.B.A. La Sierra University; D.P.T. University of Southern California
Professor Kirk Bentzen teaches Anatomy, Anatomy Lab and Introduction to Kinesiology. In addition, he oversees the department's internship program mentoring students in physical therapy at the Therapy & Wellness Center at Adventist Health Glendale.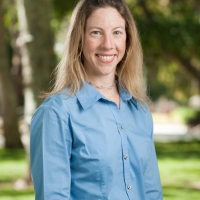 Non-Tenure Track Associate Professor, Kinesiology
B.A., University of California, Los Angeles; M.S., California State University, Fullerton; Ph.D., University of Tennessee, Knoxville
Professor Melinda Houston teaches Sport and Exercise Psychology, Sport in U.S. Society, Motor Learning and Control, and Introduction to Kinesiology. She is a certified mental performance consultant.
Non Tenure-Track Assistant Professor, Kinesiology
B.S., UNIVERSITY OF THE PHILIPPINES; D.M., UNIVERSITY OF THE EAST RM MEDICAL COLLEGE