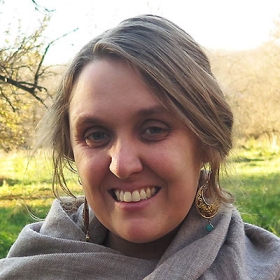 Associate Professor, Religious Studies & Asian Studies
B.A., Victoria University of Wellington; Ph.D., Australian National University
Department Chair, Religious Studies
Hours
Mon 1:00-2:30pm; Wed 2:00pm-3:30pm through Zoom. Please email for a sign up link.
Areas of specialization: Buddhism in Tibet, the East and South Asian Himalayas, and beyond.
Prof. Holmes-Tagchungdarpa teaches courses that connect religion to cultural history, community formation, empire, gender, media, material culture and anthropology.
She is the author of The Social Life of Tibetan Biography: Textuality, Community and Authority in the Lineage of Tokden Shakya Shri (Modern Tibetan Studies Series, Lexington, 2014), which explored the trans-Himalayan travels that shaped religious communities inspired by the Tibetan yogi Tokden Shakya Shri (1853-1919). Her research explores the cosmological and material interactions that have shaped the cultures and histories of the Himalayas on a regional and global level.
Read her Oxy Story profile.