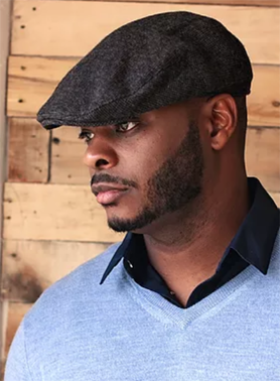 Visiting Instructor, Music Production
Jongnic Bontemps, aka "JB", is a classically trained composer with roots in the church and jazz world as a pianist. Read his Oxy Story profile.
Hailing from Brooklyn, New York he studied music at Yale, Berklee and the University of Southern California. Earlier in his career, JB worked as a software developer and startup executive in New York City and later Silicon Valley before his startup was sold to HP enabling him to pursue his first love, music. He was selected as a Sundance Lab Composer Fellow in 2013 and received a Time Warner Artist Fellowship in 2014. JB brings complexity, cleverness and a musical edge to every project he approaches.
Jongnic collaborated with Erykah Badu and NAS on the original song 'This Bitter Land' for the Sundance film 'The Land', Ludwig Goransson on the score to Creed 2. His latest film 'United Skates' premiered at Tribeca in April of 2018, and won the Documentary Audience Award.
Jongnic's passion for teaching comes from a deep desire to help others succeed in this competitive and ever shifting pop music landscape.