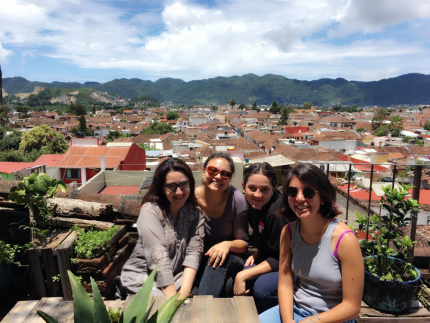 Come hear about faculty-led Richter projects from the first cohort of faculty to research with students abroad!
Date: Wednesday, September 11, 2019
Time: 4:30pm
Location: Dumke Faculty Lounge, AGC
Our first cohort of faculty-led Richters will talk about their experiences researching abroad with students. They will discuss how they designed the prep work and work in the field, what went well, and advice they have for faculty applying to participate in this program in Summer 2020. Drinks and appetizers served!
Prof. Alexandra Puerto, History
Prof. Darren Larsen, Geology
Prof. Amber Stubler, Biology