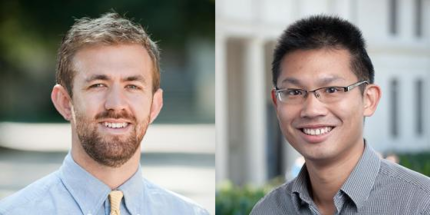 Join our panelists as they discuss how Sociologists and Economists approach the study of the same social phenomenon: poverty
At this inaugural installation of the "Shared Objects" series--wherein scholars from two different departments discuss their discipline-specific interest in a shared object of inquiry--Profs. John Liu and Brandon Lehr will talk about how Sociologists and Economists each approach the social phenomenon of poverty.
Everyone Welcome!
Reception to follow.
Date: Monday, March 4, 2019
Time: 12:50-1:45pm
Location: Choi Auditorium