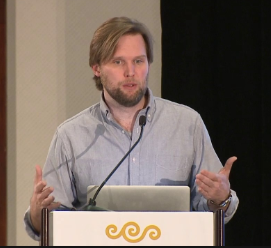 Editor Eric Schmidt from University of California Press will lead a workshop that demystifies the process of publishing a book and that offers simple tips to enhance your success.
An invaluable opportunity to hear from a highly-regarded and yet supremely approachable press editor! Eric Schmidt from University of California Press will provide helpful advice regardless of what stage you're in: whether you are at the beginning stages of conceiving a book, in the middle of writing it, looking for a press, revising per reviewers' feedback, or planning book #2 (or #3…)… or even if you are in a non-book field and wonder if a book is even a possibility for you!
The workshop will address the following key elements to success:
- The Book Proposal : What makes a compelling proposal? What information is essential and what's distracting? What to avoid in a proposal, and what to strive for?
- How to Shop a Manuscript: What should you think about when determining which presses to approach? What should you expect about the process?
- The Contract: What are the components, and what questions should you ask?
- The Publishing Process and Timeline: What happens once your book is accepted by a press?
Drinks & appetizers served.
Date: 
Friday, April 12, 2019
Time: 3-4:30pm
Location: Dumke Faculty Lounge, AGC