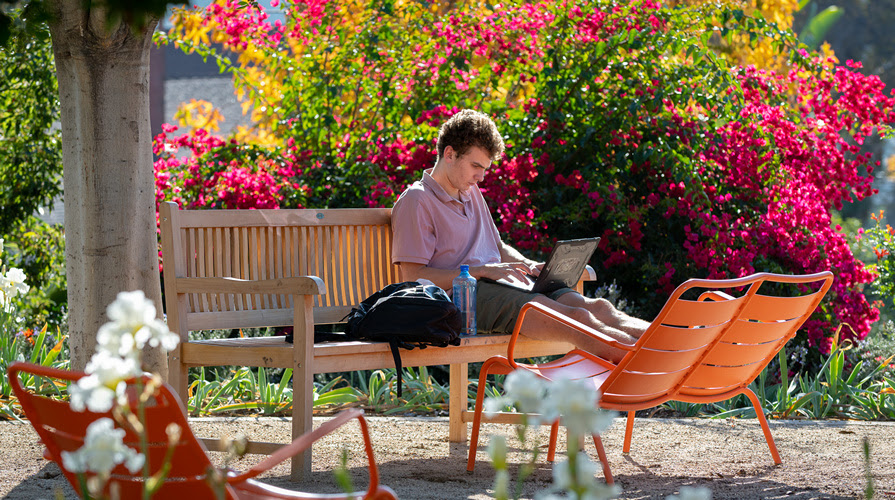 A powerful new advising tool is coming to Occidental in Fall 2020.
Occidental College has recently acquired Degree Works, an online advising tool that will provide new functionality to both students and faculty advisors. We anticipate that Degree Works will be available for use in Fall 2020. This page provides a brief introduction to Degree Works, as well as answering some frequently asked questions. In the future, additional resources, including user guides and videos, will be made available. 
Degree Works offers several different features that will help student navigate their academic experience at Occidental College: 
Degree Audits. Degree Works will allow students (and their advisors) to instantly see which requirements they have already fulfilled and track their progress toward degree completion. Degree Works audits will include an analysis of the all requirements relevant to a given student, including degree, Core, major, and minor requirements. 
What-If Analysis. This functionality allows students to quickly see what requirements they would need to fulfill if they were to declare a given major or minor, or to change their current major or minor. 
Educational Planner. This feature will allow students and their advisors to create academic plans for future semesters. 
GPA Calculator. Degree Works offers three different GPA calculators to allow students to calculate their GPA based on both existing grades and possible future grades
When will Degree Works be available for use? 
We had originally planned to roll out Degree Works during the Fall 2020 semester, but the COVID-19 pandemic resulted in delays in the implementation process. The project timeline below shows our current implementation schedule (subject to change). 
| Semester/Month | Project Phase | Status |
| --- | --- | --- |
| Fall 2019 | Initial planning  | ✔ |
| Spring 2020 | Configuration process begins | ✔ |
| Fall 2020 | Additional configuration and testing | Ongoing |
| January 2020 | Available to campus community | Tentative |
| Spring 2021 | Planned roll-out to campus community with info sessions and training workshops  |   |
| Fall 2021 | Additional info sessions and workshops offered |   |
Frequently Asked Questions
Who will be able to use Degree Works? 
All students and faculty advisors will have access to Degree Works. Students will be able to see their own academic records, while advisors will be able to access information about their assigned advisees. While all students will be able to use Degree Works to track completion of Core and degree requirements, tracking of major and minor requirements may be initially limited to students who declared during a certain academic years. 
How will I access Degree Works? 
Once it is available to the campus community, the Degree Works dashboard will be accessed through a link on myOxy. It is compatible with all major web browsers and is also usable on mobile devices. 
What does Degree Works look like? 
The Degree Works dashboard organizes sets of requirements into "blocks"—that is, you will have see a block for your degree requirements (e.g. a total of 128 units, 2.0 or higher GPA, etc.), and additional blocks for Core requirements and any majors and minors that have been declared. Within a block, each requirement is displayed on its own line with an icon indicating that requirement's status:
A green check mark indicates that the requirement has been fulfilled
A half-filled blue circle indicates that requirement will be fulfilled at the end of the semester (pending successful completion of the indicated course)
A red open circle indicates that the requirement has not yet been completed
Below you can see an excerpt from an audit of the Core Requirement. Degree Works uses the @ sign as a wildcard. When you see "@ @" it indicates that any course could fulfill the requirement as long as it is tagged with the appropriate attribute. In the actual dashboard, you would be able to click on the blue text to see a list of qualifying courses. 
Note: The example above is fictitious and does not reflect actual student data.