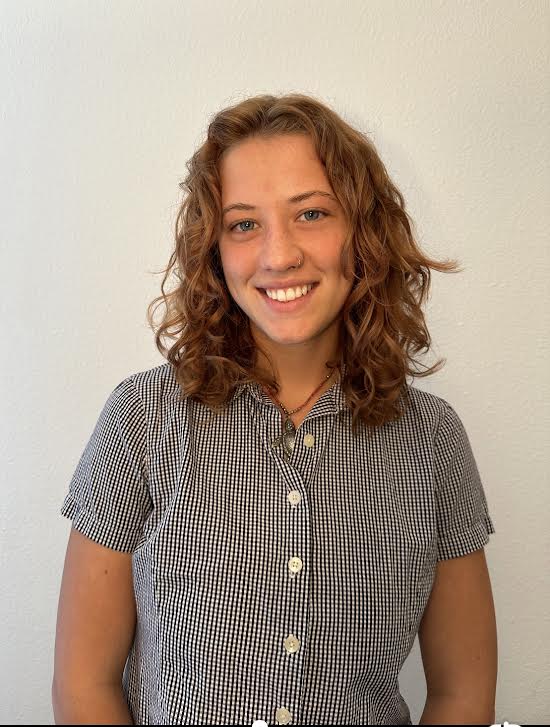 Carol Palumbo '23 was awarded a Fulbright English Teaching Assistantship to teach in Mexico. 
Why did you choose to apply for this award?
I chose to apply for this award for many reasons. One of them, of course, was the opportunity to learn abroad. I didn't get to study abroad due to COVID and major requirements, so I was eager to find a way to still get to learn in another cultural environment. I also want to be a teacher in my career, so I thought this would be a great way to learn from a lead teacher for a year while simultaneously increasing my understanding of another culture to help me better support my future students.
Briefly describe the work you will be doing on your fellowship.
I will be an English teaching assistant at a school in Mexico. I am not sure yet what part of the country I will be in or whether I will be in an elementary, high, or postsecondary school yet but I am excited to find out!
What are you most looking forward to during your time as a fellow?
I am most looking forward to getting a new perspective about schooling in a non-US setting so I can hopefully incorporate what I like most from each culture into my own life. I am also really excited to go to Mexico for the first time and see some beautiful places and eat some delicious food!
How have your experiences at Oxy prepared you to apply for this award?
One thing I highlighted in my application was my linguistics background that I got at Oxy from classes like Spanish Sociolinguistics, History of the Spanish Language, and Linguistics, and how that background will help me become a better teacher of English by understanding what makes English and Spanish unique. Another thing that greatly influenced my desire to apply for this award was being in Comparte throughout my time at Oxy, as it gave me lots of experience teaching English to Spanish speakers. Oxy professors Bolyanatz and Villa were instrumental in inspiring and guiding me through the whole process and I am extremely grateful for them.
What advice would you give future applicants about the application process?
This is what everyone says but start your applications early! I rewrote my statements at least 4 times each. It was a drag but it is all worth it now. Also, make connections with your professors early by doing research with them, writing them thank you notes, asking them to grab coffee. Having personal relationships with professors is so important because they have lots of knowledge about fellowships, grad schools, and job searches because they have all been through it. I got so much knowledge and guidance from my professors.