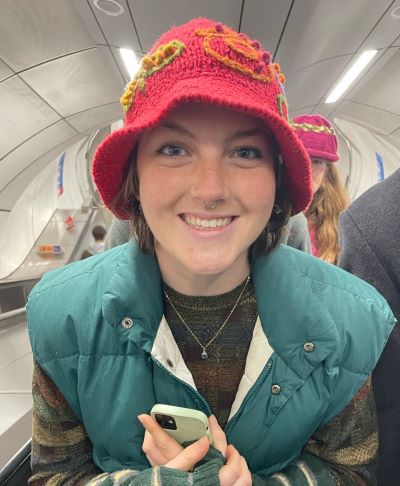 Ellie McKinney '23 was awarded the Fulbright Research Award to conduct research on public transportation in Vietnam
Briefly describe the work you will be doing on your fellowship.
I'm going to Ho Chi Minh City in Vietnam to conduct research on public transportation! Specifically, I will be working with the Vietnamese-German Transportation Research Center to better understand how to integrate motorbikes into the wider public transit system in Vietnam.  
What are you most looking forward to during your time as a fellow?
I'm super excited about the opportunity to live abroad for a year and to be completely immersed in the people, culture, history, food, and language! Since I first visited Vietnam in 2019, I have been trying to go back, so the chance to live there for ten months is pretty awesome.
How have your experiences at Oxy prepared you to apply for this award?
The faculty-led research I worked on with Professor Rodnyansky in the UEP department most explicitly prepared me the most to apply for this award. I studied the impact of COVID-19 on public transit in the Bay Area, so working on that project definitely got me thinking a lot more about public transportation. But in addition to that project, conducting archival history research through the URC, taking courses across disciplines, and the constant support of my professors and friends undeniably inspired me to apply for this award.
What advice would you give future applicants about the application process?
My biggest piece of advice would be to talk to everyone you can about your Fulbright application when you're applying. It can feel embarrassing but you never know who will have connections or new insights that will help you with your application!