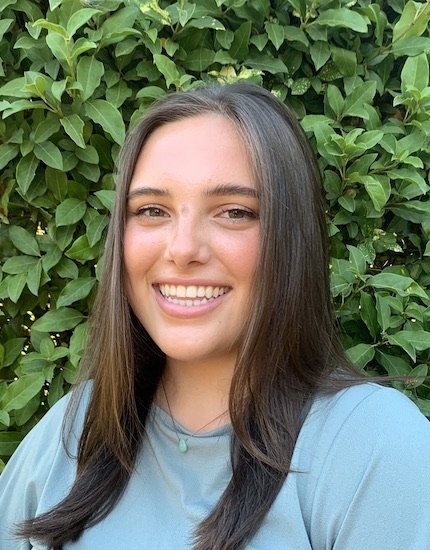 Emma Burrows '21 will be working full time with a senator in the California State Senate on communicating public policy.
Why did you choose to apply for this award?
I chose to apply for this fellowship because the Capital Fellows Program provides a very unique opportunity to work in California policy-making while under the guidance of mentors and a cohort of your peers. I have always been interested in public policy, and this program provides the chance to be part of the process.
Briefly describe the work you will be doing on your fellowship.
Fellows work full time in the Senate, where I will advise and staff a Senator on vote recommendations; write speeches, talking points and press releases; address constituent concerns; and analyze bills.
What are you most looking forward to during your time as a fellow?
I am looking forward to getting tangible experience in California government all while under the mentorship of the phenomenal Capital Fellows staff. They've already made me feel incredibly valued and welcomed.
How have your experiences at Oxy prepared you to apply for this award?
Through coursework at Occidental, I have honed my critical thinking, debating, and communication skills, and through research assistant positions in the Politics department I have gained invaluable analytical skills. Most of all, my professors, peers, and mentors have helped to grow my self confidence.
What advice would you give future applicants about the application process?
Use Oxy's resources during the entirety of the process. Set up appointments with the Career Center and the Writing Center to get as much advice as possible. Reach out to current or past fellows to learn about their experiences. Ask your friends to look over your essays. You have a lot of resources at your fingertips so be sure to use it!