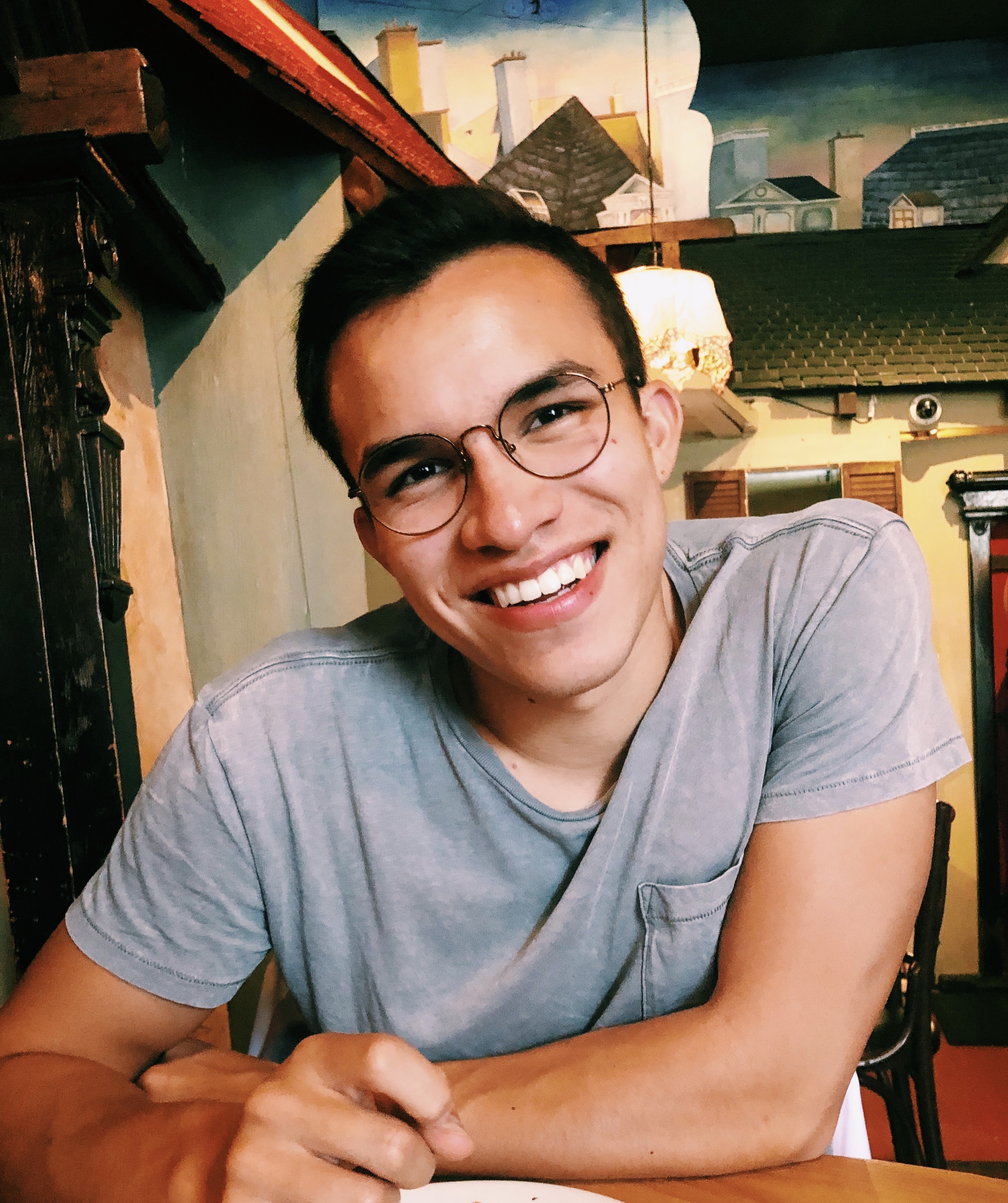 Noah Yee Yick '22 was awarded the Fulbright ETA to Costa Rica where he will assist local linguistic research centers in their efforts to help maintain indigenous languages.
Why did you choose to apply for this award?
I knew I wanted to live abroad, in a new place, and see the world a little more after graduating. I looked at several other fellowships/programs, such as the Boren Scholarship and NALCAP, but I was most intrigued by the Fulbright ETA. The Fulbright ETA seemed like the perfect combination of things I feel most passionate about like language, teaching, diplomacy, and travel. I knew I could be successful given my education at Oxy (double-major in DWA and Group Language: Spanish and Linguistics) and previous experiences in linguistic research. I truly don't think there is anything else I would rather be doing next year.
Briefly describe the work you will be doing on your fellowship.
As a Fulbright ETA in Costa Rica, I have three main tasks: 
1. Assist English teachers at a local university in Costa Rica
2. Foster cross-cultural engagement at my school (through various events, presentations, and activities) and in my community
3. Pursue my supplemental project. My project will be centered around linguistics. I will assist local linguistic research centers in their efforts to help maintain indigenous languages, such as Bribri and Malecu, and I will conduct original research on linguistic phenomena unique to Costa Rica, such as the use of all three second-person singular pronouns in interchangeable situations.
What are you most looking forward to during your time as a fellow?
I'm most looking forward to:
1. Developing a holistic understanding of Costa Rica, its people, and its landscape by engaging with my communities at the school I work at and the neighborhood I will live in 
2. Building lasting relationships with my students, colleagues, and neighbors, and 
3. Exploring Costa Rica!
How have your experiences at Oxy prepared you to apply for this award?
I don't think I would have been able to receive a Fulbright without my experiences at Oxy. My courses in DWA, Spanish, and Linguistics provided me with new perspectives and the diverse toolkit I needed to prepare a strong application. All of the friends I made at Oxy also played an extremely crucial role in introducing me to innovative ways of thinking, but more importantly motivating me to apply for the Fulbright and supporting me throughout the process. I need to give a shoutout to Professor Bolyanatz for helping me discover my passion for sociolinguistics, serving as a faculty advisor for my Summer URC project, and for her mentorship these past four years.
What advice would you give future applicants about the application process?
Apply! Regardless of whether you think you are "qualified" or not (I am sure you are) if you are passionate about the project/fellowship you should apply. The process of applying alone is worth it. You learn so much about yourself, your passions, skills, and goals, and that knowledge is so important to have.