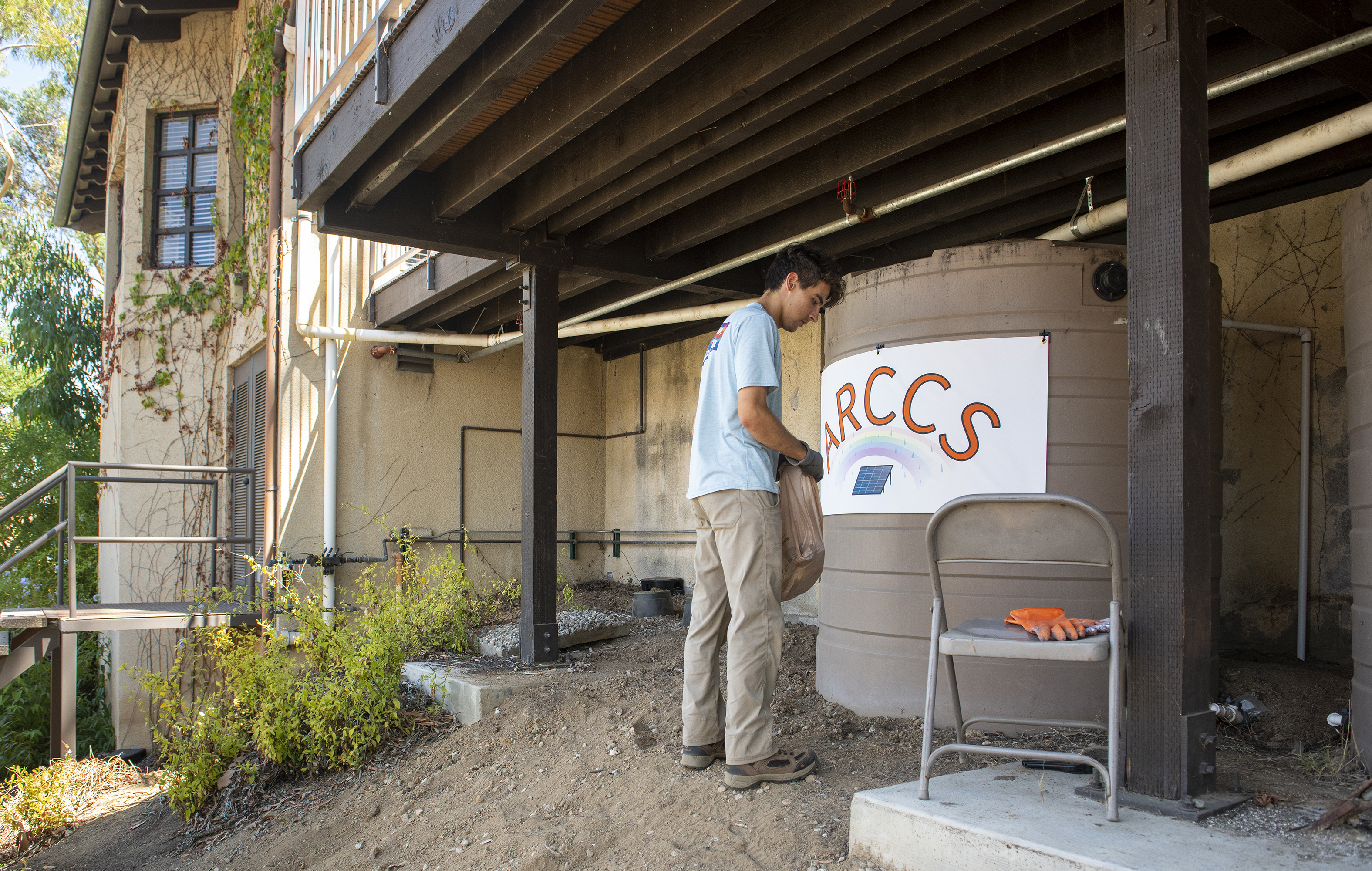 In response to California's prolonged drought, the College reduces its water usage on campus
Occidental reduced its water usage by more than 2.9 million gallons over the summer in response to California's prolonged drought with a variety of methods, allowing some campus lawns to turn brown while increasing drought-tolerant landscaping and improving its data gathering.
The Metropolitan Water District of Southern California, which supplies much of the region's water, declared a water shortage emergency in April and ordered local water agencies to reduce their water usage by a third. Oxy's supplier, the Los Angeles Department of Water and Power, imposed new water use restrictions effective June 1.
"Oxy is committed to doing our part to conserve water and is complying with all regulations," says David Caldwell, director of facilities. "Beginning in May the College began a systemwide review of water usage across campus, focusing on reducing water use for outdoor irrigation." This summer's reduction amounts to about a third of the College's normal water use, he adds.
While some lawns are being replaced with decomposed granite (most noticeably at Mullin Entrance) and other areas re-landscaped with plants that use less water (Sycamore Glen), other lawns have been allowed to turn brown (the upper soccer field and outside Newcomb Hall, for example). High-use lawns, like those in the Quad, are still green, but in some cases are being replaced with grass varieties that require up to one-third less water. Sprinklers are being replaced with more efficient drip irrigation systems.
To better track water use across campus, Facilities is installing new submeters in each campus building to more effectively monitor water usage and establish an accurate baseline measure. With students back on campus this fall, the College also will be exploring new ways to save water in residence halls. Domestic water use while classes are in session outweighs outdoor use, Caldwell notes—so, while green lawns may be in short supply at the moment, students are still encouraged to shower regularly. 
Above photo: Working with Physics Professor Daniel Snowden-Ifft, Cole Lewis '23, a physics major from Seattle, collects rainwater from Stearns Hall for use in watering nearby plants, which offsets the water used to clean Occidental's solar array. (ARCCS stands for A Rain­water Collection and Cleaning System.)