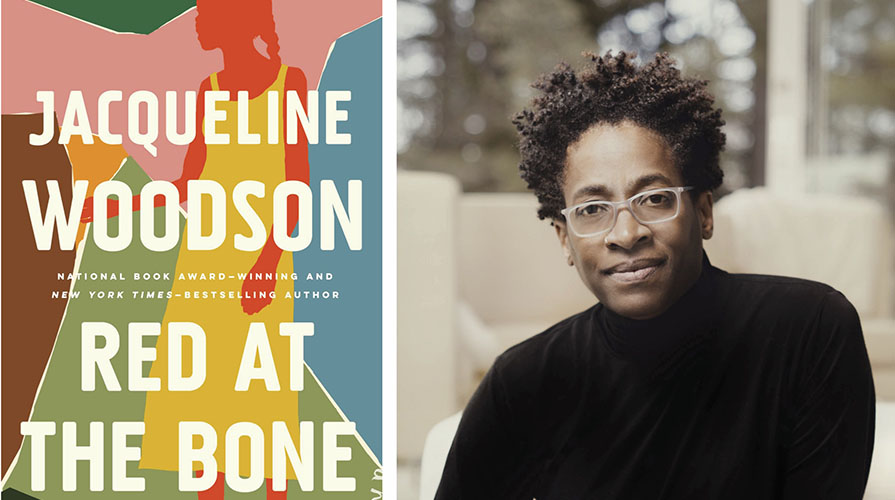 Dean of the College Wendy Sternberg recently announced Occidental's new Community Book Program, wherein our entire community will read a common book and come together to discuss its themes and importance through shared programs.
The theme for this year is "Oxy Reads Together: One College, One Book."
Dr. Harry Elam, Occidental's incoming President, has chosen the title for our first community book: Red at the Bone: A Novel (New York: Riverhead Books, 2019) by Jacqueline Woodson. From the dust jacket: "As it explores sexual desire and identity, ambition, gentrification, education, class and status, and the life-altering facts of parenthood, Red at the Bone most strikingly looks at ways in which young people must so often make long-lasting decisions about their lives – even before they have begun to figure out who they are and what they want to be." Ms. Woodson is the best-selling author of more than two dozen award-winning books.  She is a four-time National Book Award finalist; a four-time Newbery Honor winner; a two-time NAACP Image award winner, and a two-time Coretta Scott King Award winner.  Her New York Times-bestselling memoir, Brown Girl Dreaming, received the National Book Award in 2014.
The College will purchase an e-book for each student wishing to participate. To claim your free copy, email communitybook@oxy.edu. We'll send you a code and instructions on how to access the book. Once you've received your code, please use it straightaway. This opportunity extends from today until August 15, 2020, when the codes will expire.
We encourage you to read the book during the next few weeks. It's a quick read. Then you can enjoy participating in programs that we're planning for the summer and fall. President Elam and Dr. Michelle Elam are both looking forward to engaging with the Oxy family through our Community Book Program. We'll keep you informed as events are scheduled.
Please note that the Community Book Program is not to be confused with the Core Program's Summer Reading. The Core Program asks incoming students to access or read common texts during the summer of their matriculation. The Community Book Program is a co-curricular program, intended to engage our entire extended community in reading and discussion.