Diplomacy & World Affairs
Politics
2016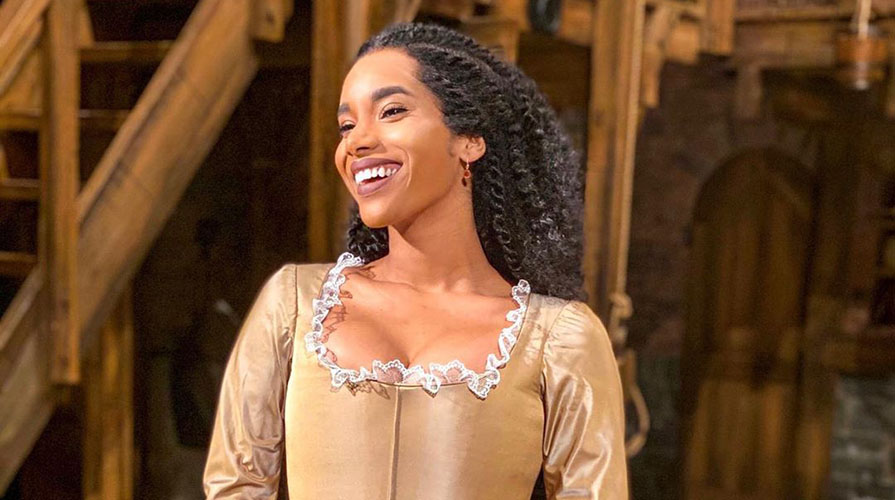 Singing and performing wasn't Lencia Kebede's main focus as a Diplomacy & World Affairs and politics double major at Oxy. But less than four years after graduating, she's touring the country playing her dream roles on Broadway.
As a child in her church choir, Lencia juggled sports and homework along with choir rehearsals, often pushing the latter aside. But as her talent began to earn her solos and leading roles, she realized, "Hey, I'm actually pretty good at this, and I'm able to make people really happy through these shows." Church performances led to involvement in Lencia's local community theater in the South Bay, and eventually she made her way to Los Angeles. Theater, however, was not the driving force.
"I knew I wanted to go to a small liberal arts school, and was pretty sure I didn't want to major in theater or music," she said. "I wanted to be involved in those arenas, but was also interested in politics and international relations. Occidental's Diplomacy and World Affairs program, the Kahane U.N. program, study abroad and internship opportunities offered me the whole package of being able to engage in interdisciplinary education."
Lencia balanced her academics with club basketball and volleyball while simultaneously jumping into the theater scene, performing the role of Motormouth Maybelle in "Hairspray" her first year. "The heartfelt singing by Kebede echoed through a silenced theater that was hanging on her every word," recapped a review by The Occidental.
Long fascinated by the legal and political sphere, Lencia participated in Oxy's U.N. program. "I didn't know if I wanted to be a practicing lawyer or work in the nonprofit sector. I was also interested in an international career, so the UN program really sold me." She has fond memories of working for the Guatemalan mission at the United Nations headquarters in New York City, alongside diplomats and high profile individuals whose work she had studied in class. She also spent time working for the Los Angeles Mayor's office through the Hameetman Career Center's InternLA program, an experience that became a job opportunity after Oxy.
I knew I wanted to go to a small liberal arts school, and was pretty sure I didn't want to major in theater or music. I wanted to be involved in those arenas, but was also interested in politics and international relations."
As graduation approached, Lencia looked back on her time at Oxy and pinpointed her happiest moments: singing in the Glee Club and working in the theater and music departments. Though this passion was paused by a semester abroad in Buenos Aires ("the best experience of my life"), it was in full burn as she neared Commencement. "I had been involved in the arts, but never felt like it was enough. If I didn't pursue theater to see how far I could go with it, I would be disappointed."