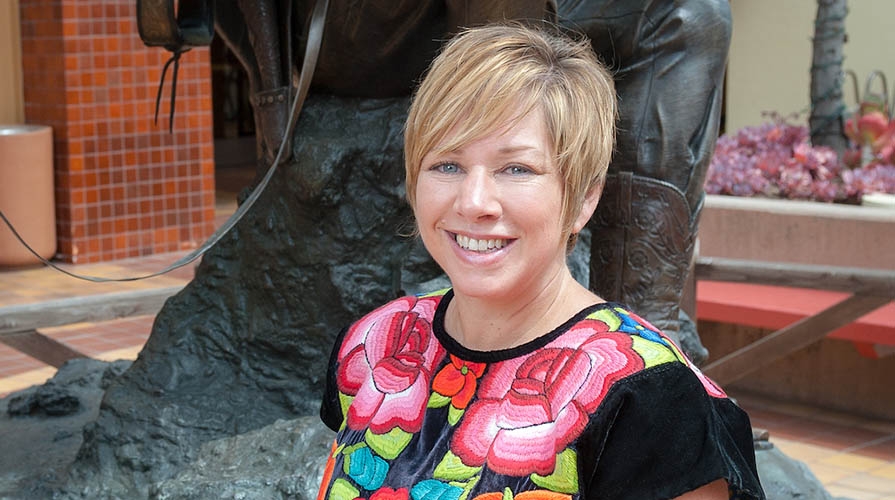 The Woman Who Turned into a Jaguar, and Other Narratives of Native Women in the Archives of Colonial Mexico (Stanford University Press, 2017) has been awarded the AHA's 2018 Friedrich Katz Prize in Latin American and Caribbean History and the ASE's Ereminie Wheeler-Voegelin Prize for the year's best book of ethnohistory.  
The AHA's Katz Prize, which honors Friedrich Katz, an Austrian-born specialist in Latin American history, is awarded each year to the best book published in English focusing on Latin America and the Caribbean. Sousa will be presented with the award at the AHA's 133rd annual meeting in Chicago in January.
Sousa, who received her doctorate from UCLA, has been a member of the Occidental faculty since 1997. A specialist in colonial Latin America, indigenous peoples of Mexico and women's history, she teaches courses on colonial and modern Latin America. She recently completed an appointment as a Getty Research Institute Scholar in Residence.
Sousa is a co-translator and editor of The Story of Guadalupe: Luis Laso de la Vega's Huei Tlamahuiçoltica of 1649, a translation and analysis of the earliest Nahuatl-language account of the apparition of the Virgin of Guadalupe (Stanford, 1998). Sousa also co-translated and co-edited Mesoamerican Voices, a volume of Nahuatl, Maya and Mixtec language writings from colonial Mexico and Guatemala, published by Cambridge University Press in 2005.