Regular Faculty
On Special Appointment
Director of the Institute for the Study of Los Angeles; Non-Tenure Track Associate Professor, History
B.A., Williams College; Ph.D., UC Irvine
Jeremiah Axelrod has taught courses in urban history, restaurant culture, and "Disneyland and Urbanism," among others.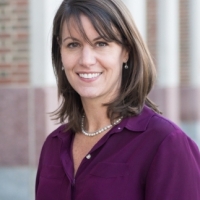 Billington Visiting Professor of United States History
B.A., University of Rochester; Ph.D., Yale University
Leslie Butler is the 2020-2021 Ray Allen Billington Visiting Professor in U.S. History. She has taught in the History Department at Dartmouth College since 2003. Her work focuses on American politics and culture, with a particular emphasis on debates over liberalism and democracy.