Some history majors go on to further studies in the field, but because of their wide exposure to various times and cultures, they are well prepared for almost any career. Besides providing a background for anyone interested in a truly liberal education, history helps prepare students for the fields of law, business, foreign service, librarianship, museum work, historic preservation, journalism, environmental studies, and teaching from secondary through university levels. 
Connie Oh '17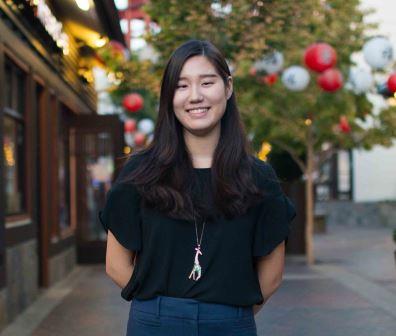 Connie Oh (Oxy Class of 2017, BA in History and East Asian Studies) is the Program Coordinator at LEAP - a national nonprofit organization dedicated to developing Asian and Pacific Islander (API) leaders and empowering API communities. As the Program Coordinator, she coordinates LEAP's programs and workshops that focus on empowering API leaders and communities. She also assists in LEAP's research regarding the diverse needs of the API and other marginalized communities, particularly in regard to the impact of leadership, representation, and public policy. From her time as a History major at Oxy, she learned the importance of speaking up for her community's histories and narratives. She hopes to continue supporting the API and other marginalized communities in her career, and is looking to continue her work in the field of Diversity, Equity, and Inclusion (DEI). Connie is based in Los Angeles, and in her free time, she enjoys traveling and sharing a good meal with friends and family.
Claire Cancilla '16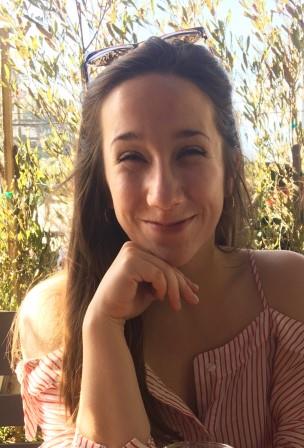 Claire graduated from Oxy with the class of 2016 with a degree in history.  After she graduated, she was hired by Oxy's Office of Institutional Advancement where she worked as a Research and Prospect Management Specialist and helped facilitate Oxy's fundraising efforts. She was hired after working in the office for three years as a student worker. Since the start of 2017, she has been working as a Research Analyst in the development department at the Los Angeles County Museum of Art (LACMA). In this role, she helps to identify potential art and monetary donors for a wide variety of departments at LACMA, including the curatorial department, the events team, the director's office, and special exhibitions. She also works several of LACMA's major fundraising events, such as the annual Art + Film Gala and Collector's Committee. In the fall of 2018, she will be moving to New York to start her Master's degree in Historic Preservation at Columbia University.
Ben Chapin '15
In the fall 2016, Ben started his Master's in History at the University of California, Santa Cruz, with a focus on economic and labor history.
Georgia Tripodes '15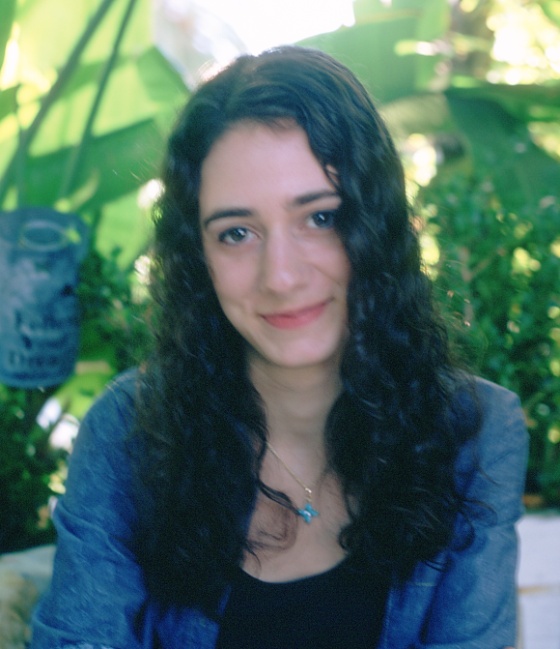 Georgia graduated in 2015 from Oxy's wonderful history department. After graduating, she was accepted to Loyal Marymount University's masters in education program where she will earn her primary teaching credential, a secondary teaching credential for social studies, and an MA in education.  LMU's school of education focuses on preparing their students to work in culturally and linguistically diverse school settings, and it provides a firm groundwork in the best research-based practices. Georgia feels her background as a history student and the rigor of her undergraduate education greatly prepared her for her course work as a graduate student.
Marika Tripodes '15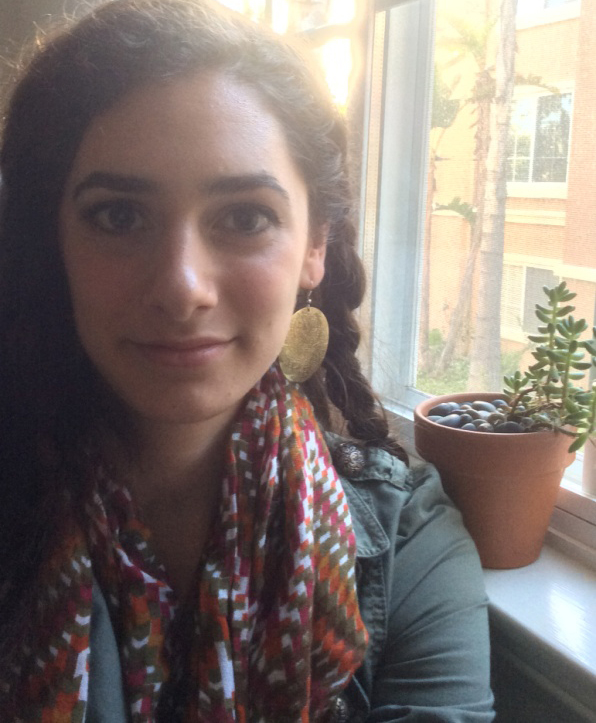 After graduating from Oxy in the spring of 2015 with a degree in history, Marika was accepted into UCLA's Teacher Education Program (TEP) for the fall of 2015. This two year program prepares future teachers to become social justice educators in urban schools. Through TEP, she will earn her social studies single-subject credential and a masters degree in education. Oxy's excellent history department not only prepared Marika to be a confident and skilled social studies teacher but also prepared her for the rigor of UCLA's program.
Manuela Boucher-de la Cadena '14
Manuela was a member of the class of 2014 as a History major and Spanish minor. After graduation she worked as a JusticeCorps fellow in Alameda County. JusticeCorps is an AmeriCorps program that places participants in the Self-Help centers (a department within each county's Superior Court designed to assist self-represented litigants navigate different areas of civil law) in the court systems of San Diego, Los Angeles, and the Bay Area. After her fellowship year, she was hired on as a full-time staff member where she continues to work alongside staff that includes attorneys and non-attorneys to assist individuals who either cannot afford an attorney or choose to do their own legal work. Her two years at the Self-Help Center have exposed her to the practical application of the law and the ways in which the law manifests itself in an average person's daily life. After taking (an unplanned, but invaluable) two-year gap, she is starting law school at UC Davis King Hall in August. For anyone interested in attending law school, applying for JusticeCorps, or who has any other post-grad questions, please don't hesitate to contact her!
Laurel Cecile Cox '14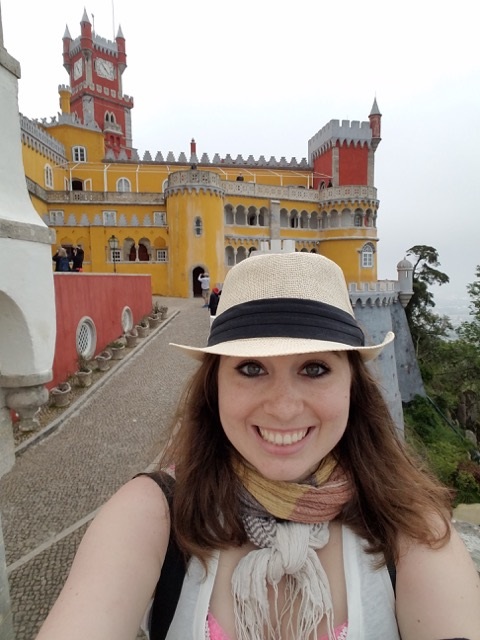 Laurel graduated in the Class of 2014 with a major in History and a minor in Philosophy. Since graduating, Laurel moved back to her hometown of Boulder, Colorado. She's been working as a private tutor for elementary through high school students, emphasizing enrichment for GT students and helping international students integrate into the American school system. While she's greatly enjoyed being a tutor, she's decided to pursue a longtime dream to teach English abroad. As of this summer, she's officially accepted a position through the Teaching Assistant Program in France (TAPIF). This fall, she will be moving to Lyon, France, as an assistant language teacher through the French Ministry of Education.
In her free time, she has been working with her family to write a book on their somewhat disastrous (yet entertaining) climb up Mt.Fuji in the summer of 2013. She also started learning how to play the ukulele and has picked up a digital art hobby. Laurel has been fortunate enough to have time to travel quite a bit as well! She's visited New York City, Philadelphia, Zion National Park, Portugal, and Spain. Her advice to recent graduates/soon-to-be graduates: don't feel pressure to figure everything out right now. Even though we're all the oldest we've ever been, life is not a race. Thank goodness, too, because I am a slow runner.  If you have any questions about TAPIF (or anything really!), please feel free to shoot me an email at laurel.c.cox@gmail.com.
Lauren Gambee '14
Upon graduation, Lauren moved to Portland, OR, as she missed her home state and Portland has many things to offer for young people. The first nine months after graduation, Lauren worked for Nordstrom: first, in their Retail Management Internship program and then as an Assistant Manager. Though not the position she wanted, she gained many skills during her time there, namely conflict resolution skills, leadership acumen, and how to manage people. 
For the past year, Lauren has been working at a search engine marketing firm and currently is the operations manager. She is responsible for overseeing multiple facets of the business relating to both the financial and human resources side of the business. This involves everything from billing and managing the overall financial stability of the company to administering employee benefits and being responsible for the hiring process. She is also responsible for instituting new initiatives and processes that she created, including a new employee hiring process and a 401K benefit with company matching.
In her free time, Lauren loves to take cycling classes, explore Portland's amazing food scene and travel as much as her job allows. Since leaving Oxy, she has traveled to Tanzania, Japan, Charleston, SC, and Austin, TX. Her advice to Oxy grads, and especially fellow History majors, is to not let yourself be concerned about obtaining an "ideal" job right after graduation. Though her time at Nordstrom was difficult, much of what she learned there was extremely valuable and are skills she will carry with her no matter where her career takes her. Lauren's second piece of advice is to not let job postings that ask for people with marketing, business, communications, etc., majors scare you away. Be proud of your liberal arts education and don't shy away from it! She had many potential employers grill her about why she chose to become a history major, especially since she has always wanted to be in the business field. She never backed down from those conversations and told them the many reasons why all the skills she learned at Oxy, i.e. critical/analytical thinking and strong writing, were important and necessary skills in the workforce. Though some of them may have disagreed, Lauren found an employer who really valued those skills, and it ended up being a perfect fit. 
Hailey Jures '14
Hailey graduated from Occidental in 2014 with majors in History and Sociology. Since graduation, she has been working at the Violence Intervention Program (VIP) in East Los Angeles. VIP is a public-private partnership with the County of Los Angeles and the University of Southern California that provides medical, forensic, mental health, and support services for victims/survivors of sexual and domestic violence. Though VIP works with all ages, it specializes in children and families, operating as the largest child abuse center in Los Angeles County. As the Director of Special Projects, Hailey works to expand and enhance the organization's mission by developing specialty programs to serve all people in the community. Over the last two years at VIP, she has focused on incarcerated populations (youth and adults), high risk teens, and the queer community. Currently, she's leading a large scale sociological research study for the County interviewing incarcerated youth about their experiences and their treatment while incarcerated. In Fall of 2017, she hopes to be pursuing her PhD in Sociology with an emphasis in violence studies.
Eric Quizhpi '14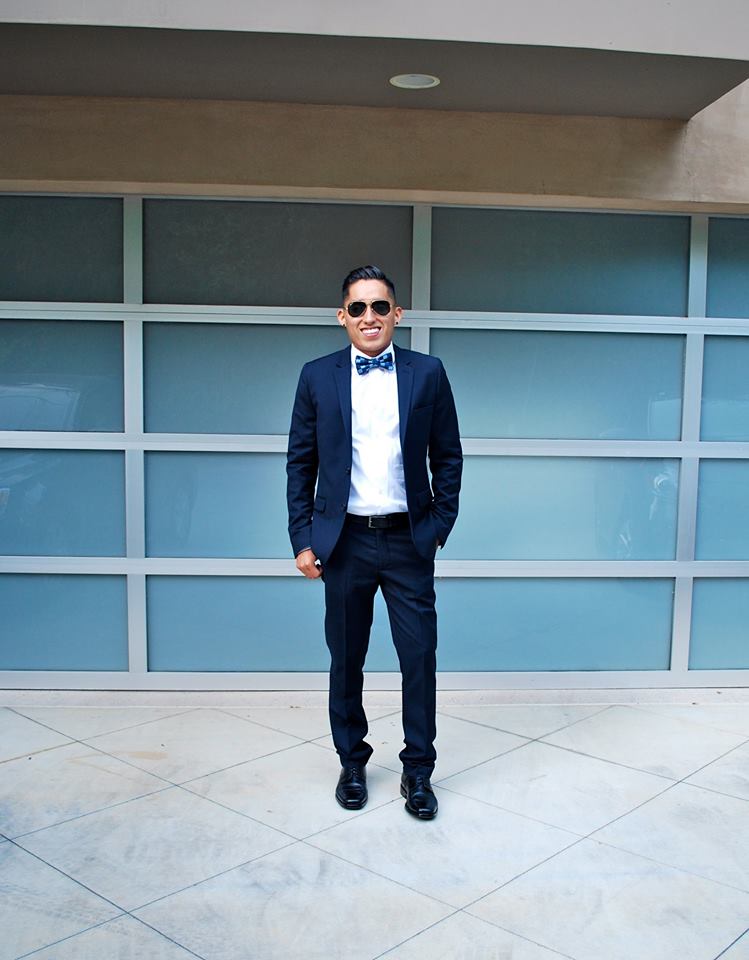 After graduating from Oxy, Eric accepted a job offer as a tenant/community organizer at Inner City Law Center (ICLC). He first became interested in tenants' rights after participating in Professor Drier's Summer Affordable Housing & Community Development Internship in 2012. As the only legal services provider on Skid Row, ICLC is a leader in combating slum housing and homelessness. After a year as an organizer, Eric became a paralegal and joined the Housing Litigation Department at Inner City Law. He currently assists attorneys in the representation of low-income tenants in civil lawsuits against slum landlords. His long-term goal is to become the first attorney in his family and, in the process, inspire others to give back to their communities. In Eric's free time, he loves to hike, visit friends and family in NYC, and enjoy everything that Los Angeles has to offer. Feel free to say hello on Twitter @ericquizhpi.
Alexis Holmes '13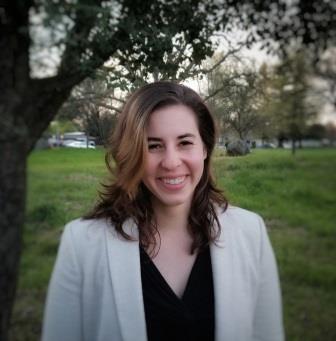 Alexis currently works to stop Eurasian organized crime as Operational Support for the Department of Justice in Sacramento. She simultaneously attends law school as an evening student at McGeorge School of Law where she will finish her JD program in May of 2019. Alexis's school work focuses on advocacy and giving voice to those who cannot speak for themselves. She is a member of the Moot Court Competition Team and a national champion advocate after winning Best Brief at the San Diego National Criminal Procedure Competition. In her free time, Alexis loves to be outdoors or snuggled up with a good book. She visits her family in Tahoe as often as she can contort her schedule to allow and enjoys rousing games of capture the flag with her two younger brothers.
David Halperin '11
David is Communications Manager at The Broad Stage in Santa Monica, where he has worked since 2012. The Broad Stage offers theatre, dance, film, opera, jazz, world music, musicals, symphony and chamber orchestras, family programming and more, featuring superlative talent from every generation and around the globe. Past artists include André Watts, Anna Netrebko, Sir James Galway, Sutton Foster, Preservation Hall Jazz Band, Mikhail Baryshnikov, Patti LuPone, Lil Buck, Bobby McFerrin, Helen Hunt, Academy of St Martin in the Fields, and many others. His primary duties include implementing marketing plans to increase tickets sales to Broad Stage produced performances, as well as managing the department's creative and communications schedules and all PR and advertising.