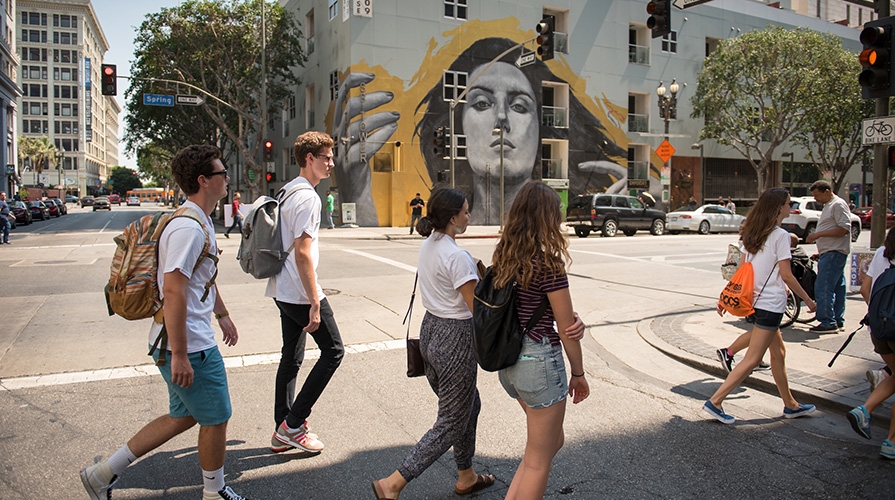 Explore special First Year Seminars within the Core Program.
Each year the Core Program offers a few special First Year Seminars that allow students to explore a topic in more depth. While standard FYS seminars earn 4 units, these FYS Plus courses earn students 8-units. (Students typically enroll in 16-18 units per semester.) FYS Plus courses are usually taught by more than one faculty members and either have expanded meetings or, in some cases, are connect a 4-unit FYS seminar with a 4-unit course in another department. FYS Plus courses provide both students and faculty with opportunities to experiment, discover, and innovate within an exciting educational environment.
In Fall 2022, we are offering the California Immigration Semester.