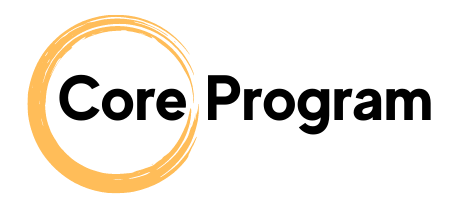 The 2021-2022 Series of Core Program Events is as follows:
Fall 2021
All events will be in Thorne Hall (unless specified)
Safiya Noble: "Algorithms of Oppression: How Search Engines Reinforce Racism"
Friday, September 17
Watch the Recording (Requires Oxy log-in) 
The landscape of information is rapidly shifting as new imperatives and demands push to the fore increasing investment in digital technologies. Yet, critical information scholars continue to demonstrate how digital technology and its narratives are shaped by and infused with values that are not impartial. Technologies consist of a set of social practices, situated within the dynamics of race, gender, class, and politics, and in the service of something -- a position, a profit motive, a means to an end. In this talk, Dr. Safiya Umoja Noble will discuss her book, Algorithms of Oppression, the impact of marginalization and misrepresentation in commercial information platforms like Google search and the power struggles over representation on the web, as well as the implications for public information needs.
Ian Haney López: "Race-Class Fusion Politics"
Monday, November 15, 2021
Watch the Recording (Requires Oxy log-in)  
We are now a multi-racial population. But can we become a multi-racial society, one that is genuinely racial egalitarian? To do so, we must build the will to overcome centuries of racism. But more than that, we must also defeat racism as an active strategy. In this talk, Ian Haney López challenges the audience to consider how racism functions as a class weapon, one that succeeds by actively promoting white supremacy. The point is not to elevate class over race, but rather, to learn to see how they often operate together. In turn, recognizing that race and class are already tightly linked helps make clear the power of race-class fusion politics: the power that comes from combining the movements for racial and economic justice (as well as other movements confronting social hierarchies or demanding that government work for the majority rather than for an emerging class of oligarchs).
Spring 2022
TBA (12:15-1:10pm): synchronous in-person presentation and Q&A with Heather McGhee (invited)

TBA Dungan Lecture in Energy and the Environment
---
The annual Core Program focus for the 2020-21 academic year was "The Struggle For/The Struggle Against."
The 2020-2021 Series of Core Program Events is as follows:
---
Wednesday, April 7, 2021
A Talk by Nadine Smith
Watch the recorded event here!
Monday, March 15, 2021
A Talk by Samuel Gensaw
The Antoinette and Vince M. Dungan Lecture on Energy and the Environment
Watch recorded event here!
Thursday, February 18, 2021
Virtual Film Screening: I Am Not Your Negro
The Occidental College community is invited to a virtual screening of the award-winning 2016 documentary film "I Am Not Your Negro" sponsored by the Core Program and SLICE. Based on an unfinished manuscript by James Baldwin and narrated by Samuel L. Jackson, the film offers a critical examination of race in America using Baldwin's original words and illustrated with rich archival material. At conclusion of the film, a live discussion and Q&A lead by Prof. Ryan Preston-Roedder will be held over Zoom.

Friday, November 13, 2020
Watch the recording of the 11/13 event with Nafissa Thompson-Spires!
Join us on Friday, November 13 at 12:15pm PST for "A Reading and Discussion with Nafissa Thompson-Spires," a synchronous presentation and Q&A with the author of Heads of the Colored People.
Born and raised in Southern California, Nafissa Thompson-Spires earned ;a PhD in English from Vanderbilt University and a Master of Fine Arts in Creative Writing from the University of Illinois. Thompson-Spires is an Assistant Professor of Creative Writing at Cornell University and the award-winning author of the short story collection Heads of the Colored People, which includes one of the pieces selected for the 2020 Summer Reading.
Among many other honors, it won the PEN Open Book Award, the Los Angeles Times Award for First Fiction, and was longlisted for the National Book Award. Heads of the Colored People & grapples with issues of race, identity politics, and the contemporary middle class, shining a light on the tensions and precariousness of what it means to be black in America.
Monday, October 12, 2020
Watch the Recording of the 10/12 Event with Natalie Diaz!
Join us on Monday, October 12 at 12:15pm PST for an asynchronous poetry reading and Q&A with poet Natalie Diaz in recognition of Indigenous Peoples' Day. 
Diaz was born in the Fort Mojave Indian Village in Needles, California. She is Mojave and an enrolled member of the Gila River Indian community. Her honors and awards include the Nimrod/Hardman Pablo Neruda Prize for Poetry, the Louis Untermeyer Scholarship in Poetry from Bread Loaf, the Narrative Poetry Prize, and a Lannan Literary Fellowship.
Monday, August 31, 2020
Join us on Monday, August 31st at 12:15pm PST for IN PLAIN SIGHT with guests Rafa Esparza and Cassils. Rafa Esparza (@elrafaesparza) is an artist who lives in Los Angeles. His work often takes the form of physically exhaustive performances and installations constructed out of adobe bricks. esparza also frequently works with collaborators, including members of his family. Esparza has exhibited in several public parks, nightclubs, sidewalks, galleries, and museums in Los Angeles and internationally. Cassils (@cassilsartist) is a transgender artist who makes their own body the material and protagonist of their performances. Cassils's art contemplates the history(s) of LGBTQI+ violence, representation, struggle and survival. For Cassils, performance is a form of social sculpture: Drawing from the idea that bodies are formed in relation to forces of power and social expectations, Cassils work investigates historical contexts to examine the present moment.