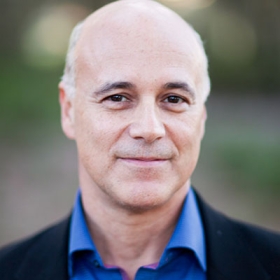 Professor, Diplomacy and World Affairs
B.A., UC Santa Cruz; M.A.L.S., Columbia University; M.A.L.D., Ph.D., Fletcher School of Law and Diplomacy
Hours:
Tues 2:00-3:00pm; Thurs 3:30-4:30pm
Anthony Tirado Chase's research and teaching interests focus on human rights, the work of international organizations, and the politics of the Middle East and broader Muslim world.
Professor Chase is a theoretician of human rights, most often in the context of the Middle East. His current projects include Handbook on Human Rights and the Middle East and North Africa (Routledge, 2017); "Setting the Scene: The Organization of Islamic Cooperation and Human Rights" in The Organization of Islamic Cooperation's Engagements with Human Rights (U Penn Press, forthcoming); and a research project on interdisciplinary approaches to human rights theorizing. His previous publications include two books, Human Rights, Revolution, and Reform in the Muslim World (2012) and Human Rights in the Arab World: Independent Voices (co-edited with Amr Hamzawy, 2006). Chase was guest editor of a special volume of the Muslim World Journal of Human Rights titled "The Transnational Muslim World, Human Rights, and the Rights of Women and Sexual Minorities" (2007). Among his peer-reviewed articles, the most recent is "Human Rights Contestations: Sexual Orientation and Gender Identity" (International Journal of Human Rights, 2016). 
Events
View two panels on sexuality and rights that Professor Chase organized and chaired at Occidental:
2018 Occidental Graduation Speaker, Sara El-Amine -- introduced by Professor Chase. Make sure to watch Sara's amazing speech (10 minutes)