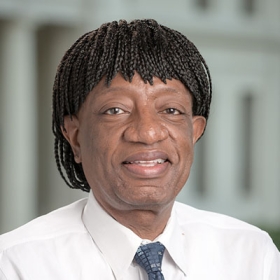 Professor, Spanish and French Studies; Advisory Committee, Group Language
B.A., Swarthmore College; M.A., Ph.D., Johns Hopkins University
Hours:
M/W/F 12:00-1:00pm and F 1:00-3:00pm and by appt.
In addition to the Francophone literature of West Africa and the Caribbean, Arthur Saint-Aubin teaches seminars in French literature before the 19th century with a particular interest in classical French literature of the 17th century.
His research interests and publications are in theories of masculinity and the interrelation of literature and the other arts.