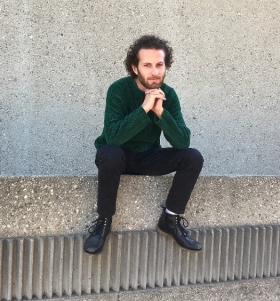 Non-Tenure Track Instructor, Religious Studies
B.A., Northwestern University; M.A., University of California, Los Angeles; Ph.D., University of California, Los Angeles (in progress)
Hours:
Wednesdays 1:30-3:30 and by appointment
Areas of specialization: Jewish Studies, Black Studies, Postcolonial Studies
Prof. Ratskoff teaches courses on the history of antisemitism. His research focuses on the intersections of Black Studies and Jewish Studies, with particular interest in the relationship between antisemitism, white supremacy, and colonialism; his doctoral research in particular addresses representations of Nazism in black diasporic writing of the 1930s and 40s. His writing has been published or is forthcoming in Jewish Studies Quarterly and Studies in American Jewish Literature, as well as in Los Angeles Review of Books and The Advocate. He is the founder and editor-in-chief of PROTOCOLS, a cultural journal for provocative Jewish art and politics.