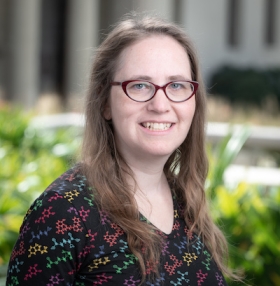 Professor, Cognitive Science
B.A., Stanford University; Ph.D., UC Berkeley
Hours:
In person drop in: Wednesday 3:30-4:30pm Swan 103; Zoom by appointment: Wednesday 9:00-11:00am book here Also available by appointment.
Carmel Levitan studies multisensory interactions, researching how the different senses integrate information.
Her research combines mathematical modeling with psychophysical experiments and examines the interplay between our prior expectations of the world and sensory signals in generating robust percepts of the world.