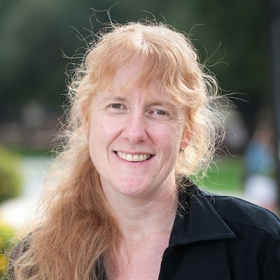 Associate Dean for Student Academic Affairs; Professor, Cognitive Science, Philosophy
B.A., University of Liverpool; M.A., Ph.D., University of Southern California
Hours
In-Person (zoom by request): Monday 12:00-1:00pm; Friday 2:00pm-3:00pm. Via Zoom: Wednesday 4:00pm-5:30pm and by appt. via email.
Join Zoom Meeting.
Caro Brighouse's interests include philosophy of science, philosophy of space and time, and philosophy of physics.
She teaches classes in these areas, and also teaches a course on philosophy and science fiction, as well as other introductory philosophy courses.