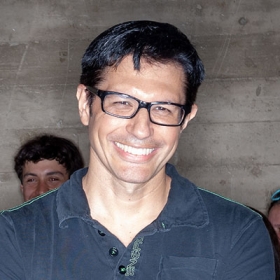 Associate Professor, Comparative Studies in Literature and Culture Department
B.A., UC Berkeley; M.A., Ph.D., UCLA
Hours:
W 2:00pm-3:00pm and F 2:00pm-4:00pm
A recipient of the Linda and Tod White Teaching Prize, Damian Stocking teaches courses such as European Literary Tradition and Too Soon? A Comedic Apology.
He uses student input to create new courses and is also known as "the pop culture professor"--though he is quick to point out that it's not modern pop culture references that enhance ancient literature but, in fact, the other way around. His work has been published in journals such as Mosaic.