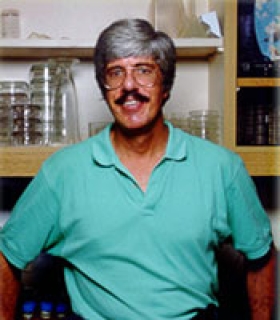 B.A., M.A., California State College, Sonoma; Ph.D., UC Berkeley
Dr. Martin teaches courses in invertebrate zoology, histology, and electron microscopy.
His research centers on the structure and function of cells and tissues especially those of penaeid shrimp and the giant keyhole limpet; marine invertebrates that are being cultured and serve as useful models to study how these animals fight infection and disease. In addition he enjoys applying light, electron and fluorescence microscopy to collaborate on other systems including mammalian heart regeneration and microvasculature, nanoparticles, lung development and mammalian ovulation. His work has been published in the Journal of Experimental Zoology, Invertebrate Biology, Journal of Invertebrate Pathology, Microscopy and Microanalysis, Comparative Biochemistry and Physiology, and the Journal of Morphology.
For more information, please visit Gary Martin's faculty web page: http://faculty.oxy.edu/gmartin