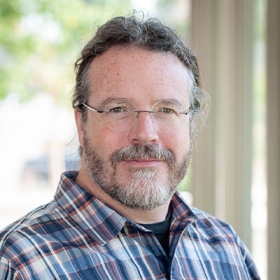 Assistant Professor, Comparative Studies in Literature and Culture
B.A., University of Texas at Austin; M.St., Christ Church, Oxford; Ph.D., Princeton University
Hours:
Mon 11:20-12:50; Wed 12:00-1:30
Jacob Mackey specializes in ancient religions, the theories that have historically guided their study, and approaches to ancient religion and culture informed by cognitive science.
Jacob L. Mackey, assistant professor of Classics in the Comparative Studies in Literature and Culture department, employs theories and findings from the cognitive sciences in order to understand ancient Roman culture. His publications include, most recently, "Roman ritual orthopraxy and overimitation," in The Routledge Handbook of Classics and Cognitive Theory, as well as "Developmental psychologies in the Roman world: Change and continuity," in History of Psychology, and also "Das Erlöschen des Glaubens: The Fate of 'Belief' in the Study of Roman Religion," in Phasis. He is completing a book manuscript titled Belief and Cult: From Intuitions to Institutions in Roman Religion. He received his B.A. from the University of Texas at Austin, his M.St. from Christ Church, Oxford, and his Ph.D. from Princeton.