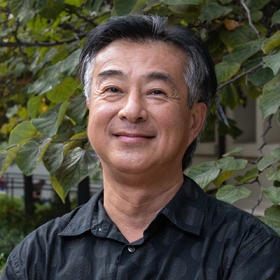 B.A., Williams College; M.S., London School of Economics and Political Science; Ph.D., New School for Social Research
Department Chair, Sociology
Hours
Tuesdays 1:30-3:00pm and Wednesdays 3:30-5:00pm.
Jan Lin's teaching areas are in urban sociology; race and ethnicity in American society; globalization; mass media and consumer society; qualitative research methods; senior seminar; introduction to sociology and a first year seminar on Los Angeles.
Lin started teaching at Occidental College in 1998. He is author of Reconstructing Chinatown: Ethnic Enclave, Global Change (on New York's Chinatown 1998), co-editor of The Urban Sociology Reader (with Christopher Mele, 2nd edition 2013), The Power of Urban Ethnic Places (2011) and Taking Back the Boulevard: Art, Activism and Gentrification in Los Angeles (2019).
He was principal investigator on a grant from the U.S. Department of Housing and Urban Development to Occidental College in 1999-2003 for a Northeast Los Angeles Community Outreach Partnership Center. His work on northeast LA can also be found online at: http://www.kcet.org/user/profile/janlin. He has collaborated on a National Science Foundation grant with two Korean American scholars to compare politics and growth dynamics in Los Angeles Koreatown and the Chinese enclave of Monterey Park and is working on a new book with Angie Chung, Immigrant Growth Machines: Urban Growth Politics in Koreatown and Monterey Park, forthcoming with the American Sociological Association Rose Series in Sociology published by the Russell Sage Foundation.