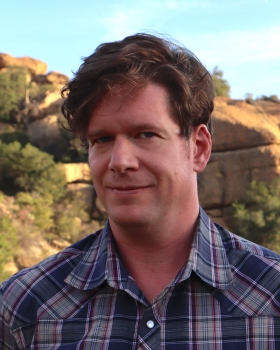 Visiting Assistant Professor, Media Arts & Culture
B.A., Chapman University; M.S., University of Edinburgh; Ph.D., University of St. Andrews
Professor Trafton received his PhD from the University of St. Andrews in Scotland, where he also lectured in film studies and served as departmental research coordinator. He was an Instructor in Film Studies at Seattle University and an instructor for the Seattle International Film Festival's education program from 2017 to 2023. His research and teaching focuses on visual culture and
its impact on film history, theory, and practices. His most recent book, Movie-Made Los Angeles (2023), explores how pre-cinema visual culture in Southern California from 1880 to 1920
contributed to the growth of Los Angeles as a cultural economy and the center for American cinema during the early twentieth century. His current research looks at Mexican Muralism and
its impact on art education and the training of film animators and production designers during the
1930s.