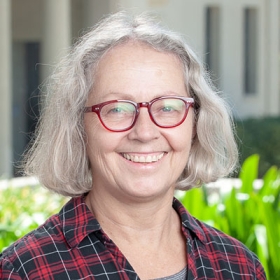 Associate Professor, Biology; Advisory Committee, Biochemistry; Advisory Committee, Neuroscience
B.A., Macalester College; Ph.D., UC Berkeley
Hours:
Mon 3:30pm-5:00pm, Thurs 10:30am-11:30am
Renee Baran teaches genetic analysis, developmental biology, and introduction to cell and molecular biochemistry.
Her research interests include synapse formation, axon transport, and regulation of neuronal microtubules. She uses a combination of genetic, molecular biology, and cell biology techniques to study nervous system development using the nematode C. elegans as a model organism.